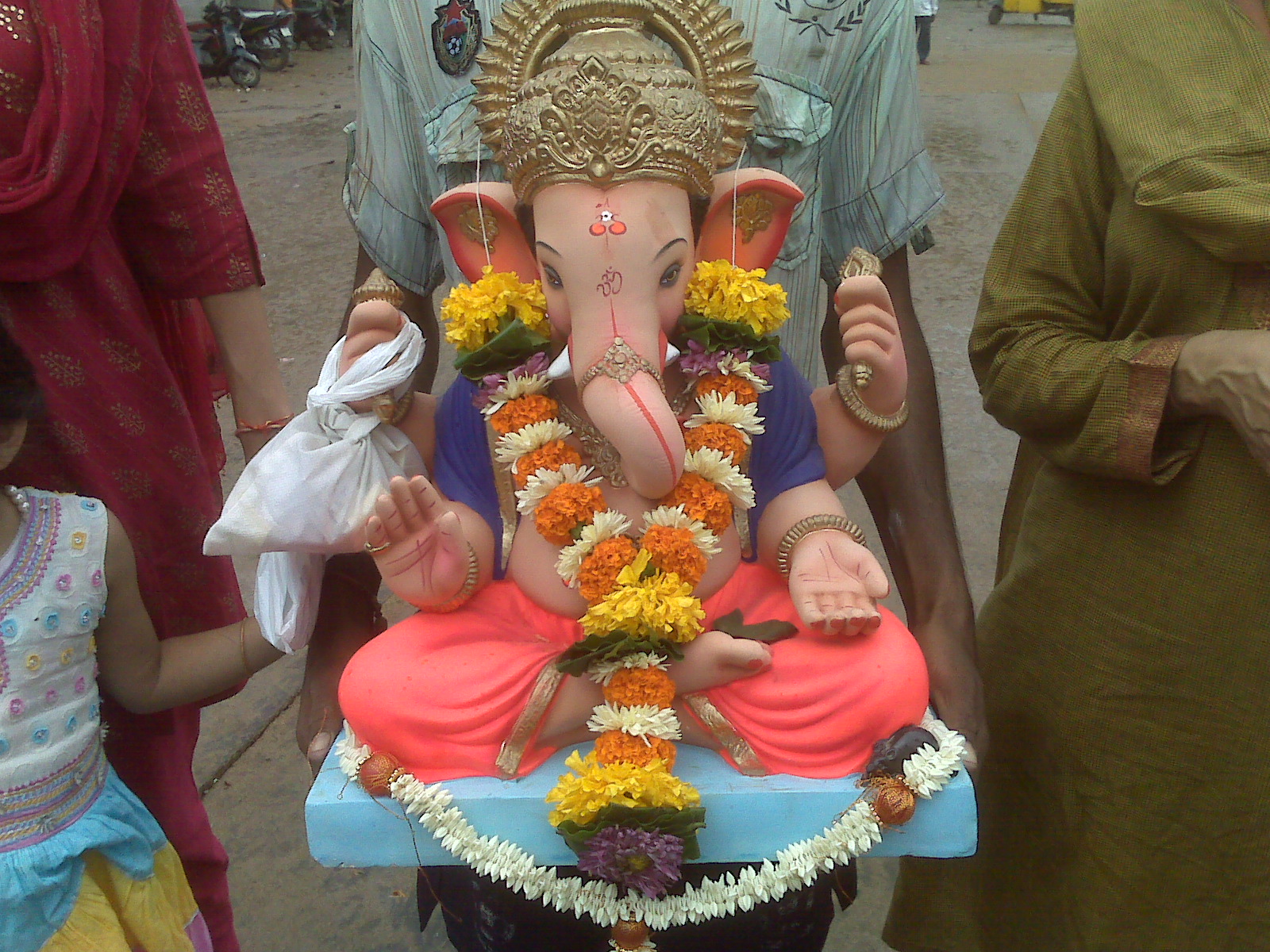 I still remember the winter of 1993 when I was shopping medicines for my ailing mother. The street was buzzing with Ganpati bappa morya and on an impulse, I said if my mother survives the dark night, if I don't take her to the hospital again, I will celebrate this festival as long as I can.
My mother was not confident of my undertaking this massive responsibility and advised I experiment with the existing idols at home for a few years before making commitments to the elephant God. So for the next few years, I allotted a specific to a specific space and worshiped him with regular puja morning and night for 10 days after which my driver, Pramod, a veteran with Ganesh God would immerse the idol into the sea.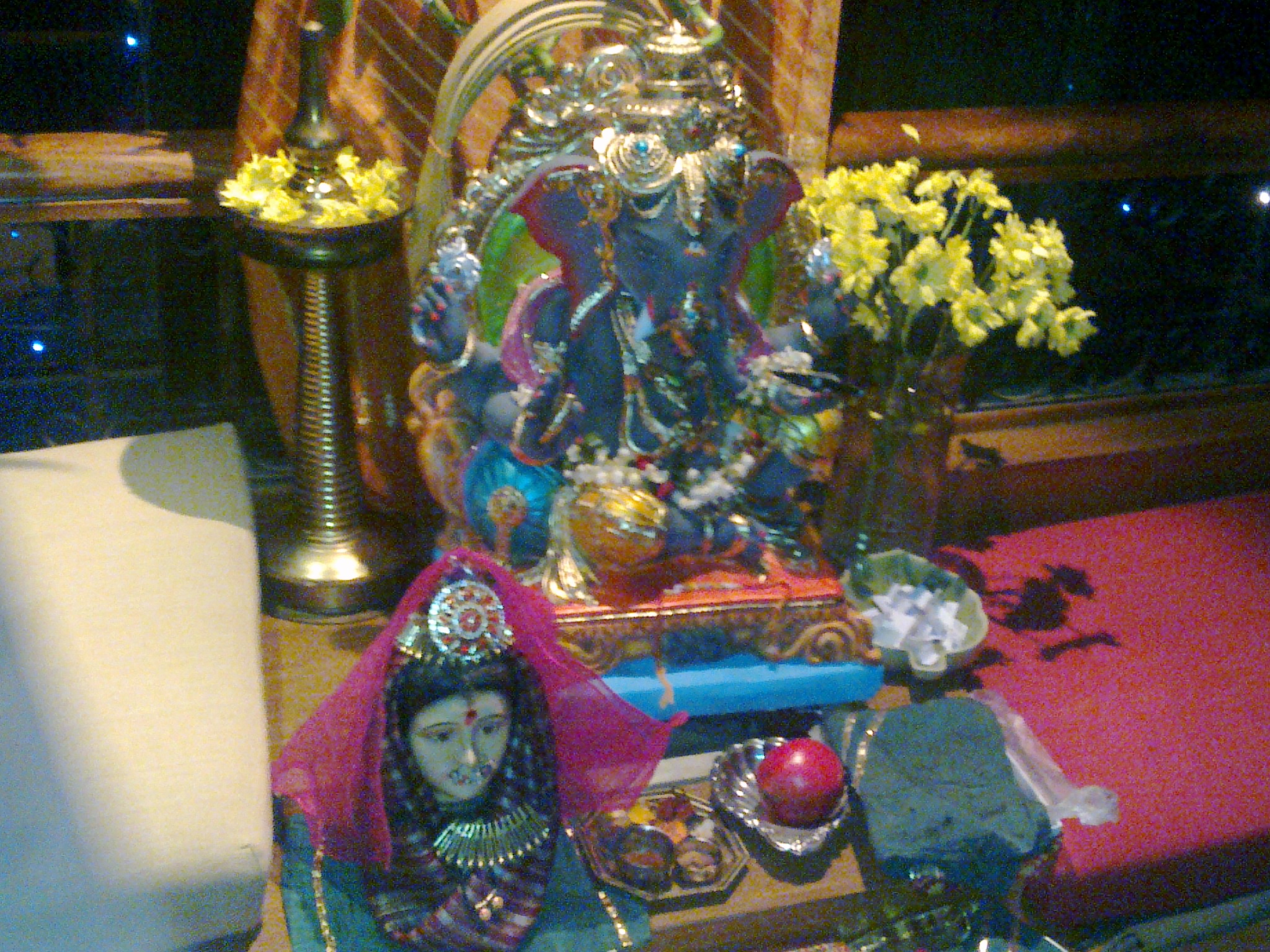 By 1999 I had exhausted all the idols at home and immersed them into the sea and in 2000 my mother passed away in her sleep. In the same year, I was returning home from work late evening when I found a man selling Ganesha idols on the road. Without thinking I stopped the car and picked a small idol.  My mother had gone but God had arrived home to bless me and has been coming ever since.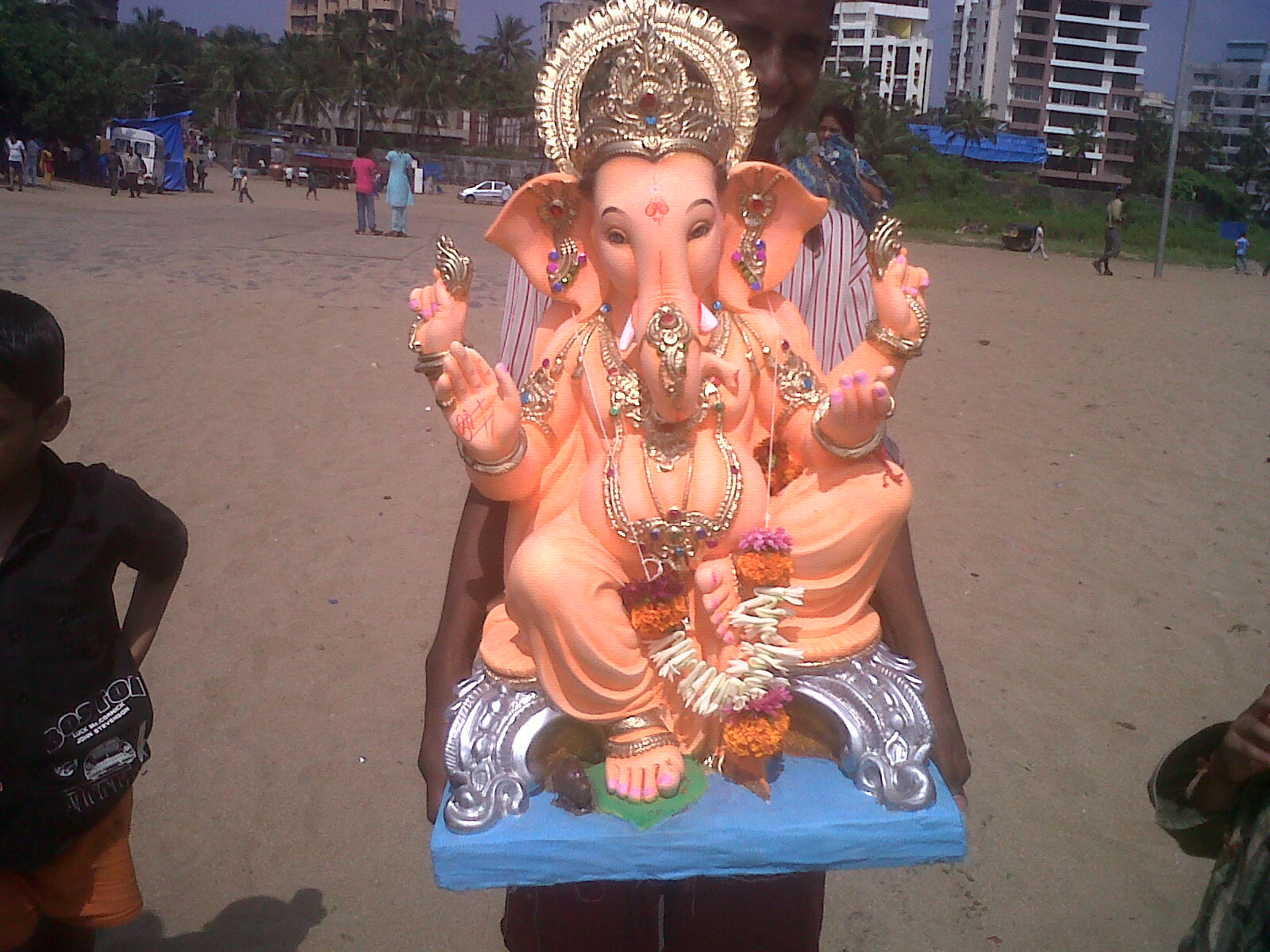 The years 2002 to 2007 are a blur. Every year on the eve of the festival I brought him home the previous night and like all growing children, he was always an inch taller than the previous year. He ate what I served him and went to bed when I was tired. Before leaving to work I offered him his pen and paper and I assume he loved his privacy and silence as much as I loved mine. In the evening we shared our day and load of work. I discovered he valued his privacy as much as I did. The neighbors got wind of my association with him only when I bid him farewell. Some of them came ahead for a closer look, asked questions, while others stepped aside and just stared at him. He has that aura. People always stand and stare when he passes by!