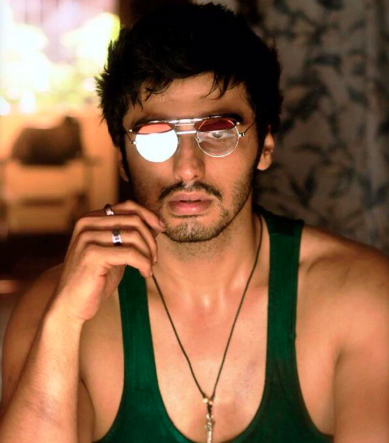 Arjun Kapoor is never at a loss with words, give him any topic, throw him any question he is far feom intimidated. He is as comfortable before the camera as he is behind it. In that sense he is his father's son.
You have paired with all the top heroines, is it a a heady feeling
Well I did Gunday with the beautiful Priyanka Chopra and all of us – PC, Ranveer Singh and I had so much fun on the sets. 2 States was challenging because nobody conceived me as a romantic hero until then. I had not read the book and didn't want to because I wanted to discover my character as we shot the film and being with Alia Bhatt was such a joy.
What about Finding Fanny with Deepika Padukone?
Not just Deepika but glorious actors like Dimple Kapadia, Naseerudin Shah and Pankaj Kapoor. I was very nervous doing a film in English because speaking dialogues in English is a different challenge. The experience of doing this film was an enriching experience.
What did your father's home production Tevar teach you?
That you must work within a budget and no matter what the creative temptations you must know where to draw a line. Dad doesn't, but because by temperament he is not just a producer but a passionate filmmaker. I'm not like that, I will not invest my hard earned money into production but I will most certainly direct a film soon.
There are rumors that you will be getting married soon?
Sab upar waale ki marzi se hota hai khaas taur par shaadi toh dekhte hai mera number kab aayega.
When you do, will your relationship with your partner be like your film Ki & Ka?
Why not, I have been surrounded by empowered women in the family and it is time we look at our relationships in a different perspective. I was always conscious about this but after the film I'm all the more sensitized.
@bhawanasomaaya