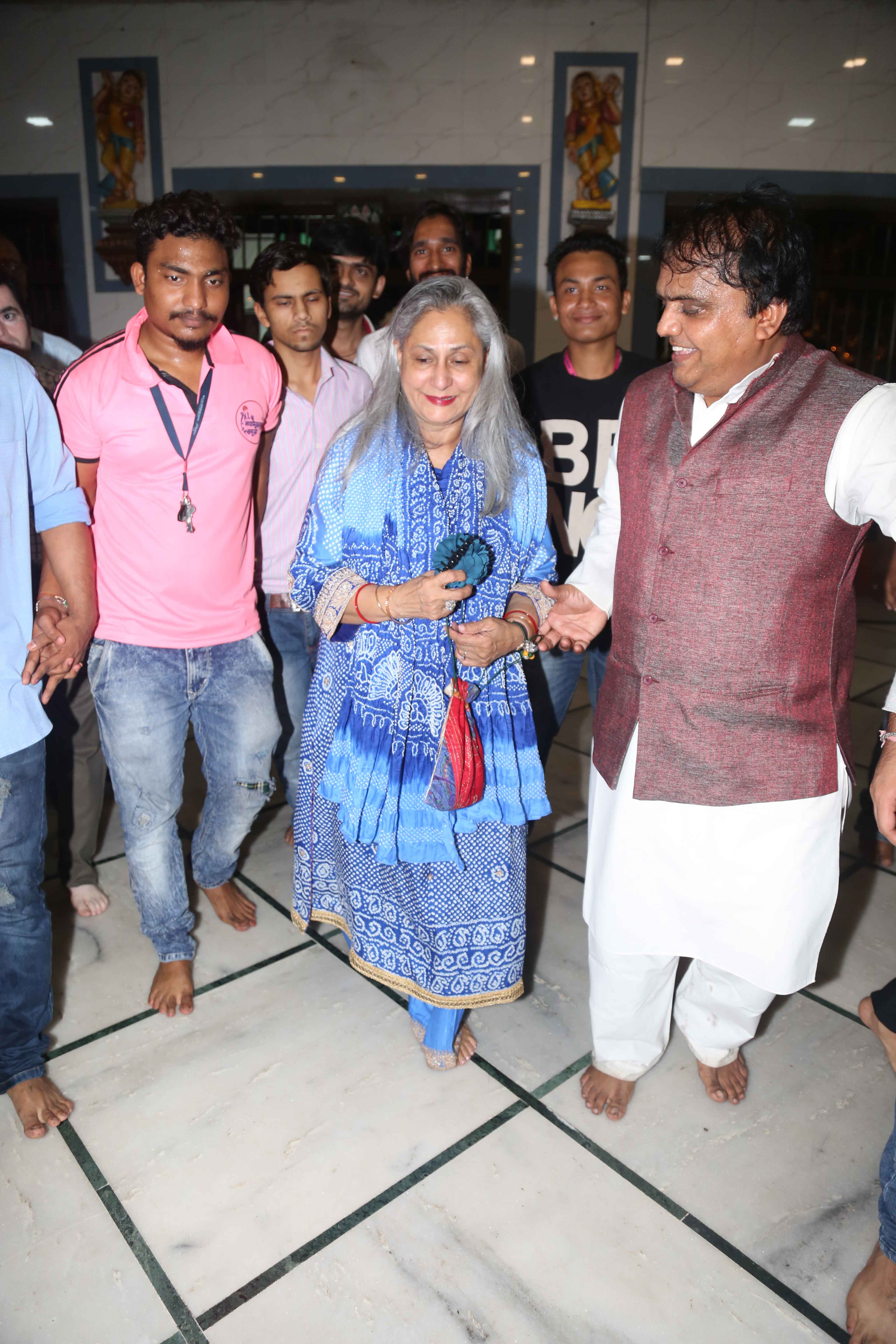 There are many in the film fraternity who are loyal fans of the elephant God. Nana Patekar and Jeetendra have brought the deity home for decades, so does Anil Kapoor, Rani Mukherjee, and many others.  Manish Paul does the Ganesh puja at his home with a lot of fanfare, so does Sonu Nigam and many more.
Lata Mangeshkar has housed the deity for as long as one can remember. The Bachchcans don't bring the deity home but believe in Ganpati which is why when of AB Corp CFO Rajesh Yadav requested Jaya Bachchan to visit his pandal at Shree Mankeshwar Mandir, Byculla Jaya Bachchan could not refuse. There was much excitement in the atmosphere to welcome Bachchan and a moment of joy for the family when Rajesh Yadav and she performed the aarti together and offered prayers to the Mankeshwar Mandir Deity.
More on the Lord and his family in the coming days….
Follow me on Facebook, Twitter, and Instagram  @bhawanasomaaya