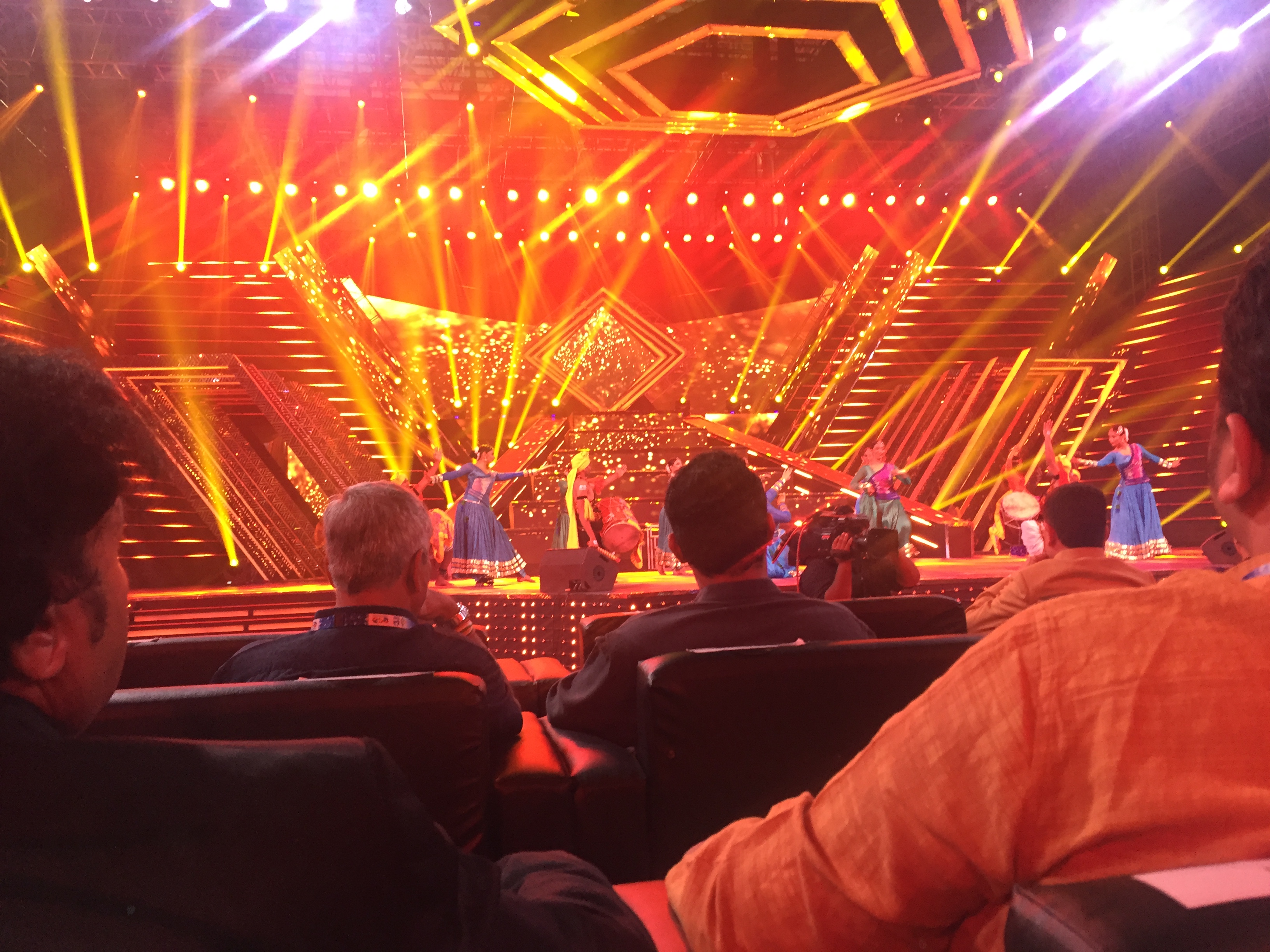 Goa, Stadium
Smriti Irani and the other minister arrive at the venue before time and mingle with the guests. There are regular faces in the audience and some new faces as well. Vani Tripathi and Ashwini Iyer are part of the IFFI organizing team and all excited about the show.
At the dot of 4pm the show begins with first some audiovisuals and later a dance performance reflecting the colours and cultures of India. The Kathakali performers come down from the stage all the way to the ground and enchant the viewers.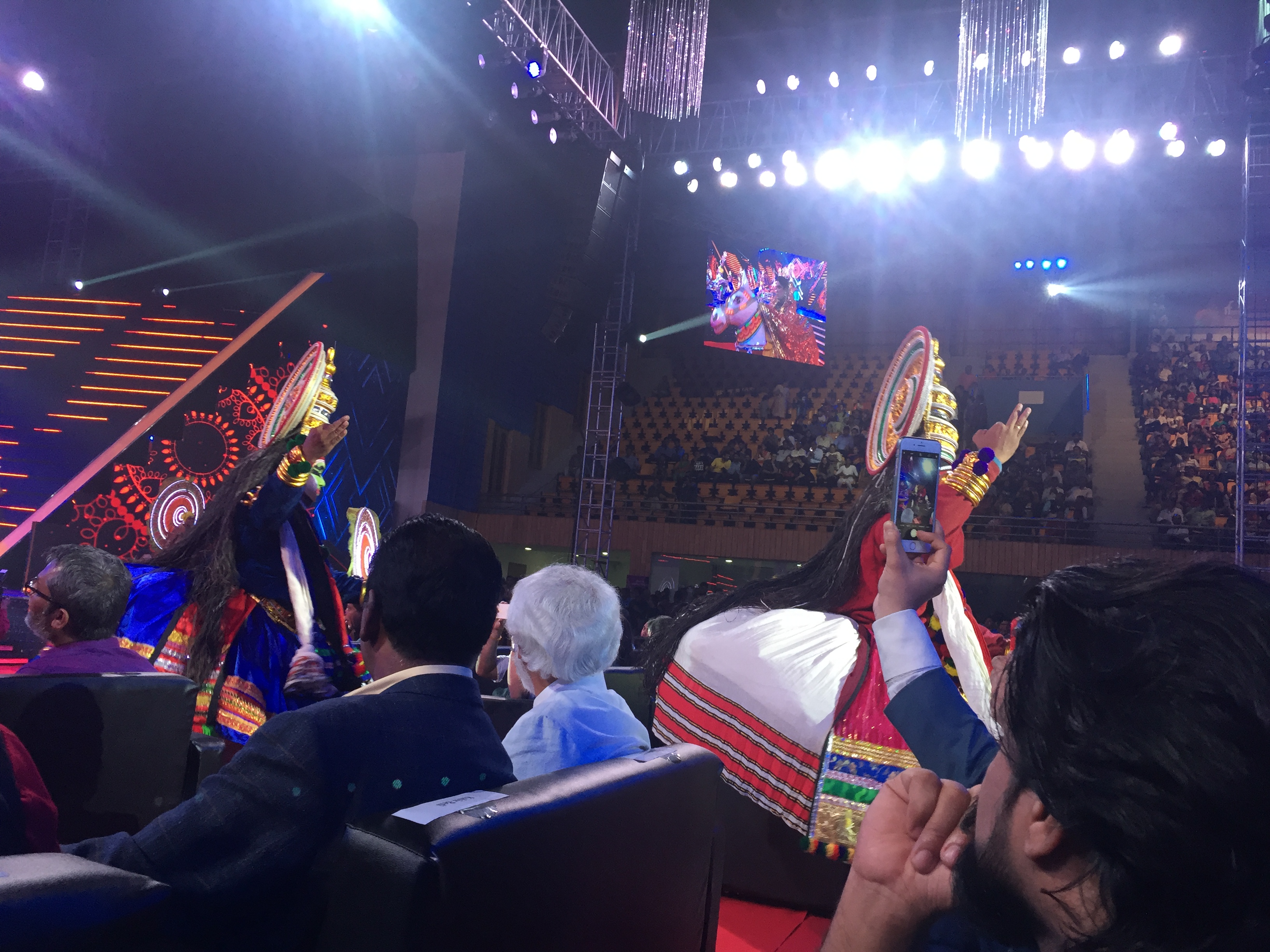 Post the performances are the regular speeches and felicitations. Shah Rukh Khan introduces the opening film and Sridevi introduces the Panorama Section.
Fortunately, the program is short and to the point and everyone is happy to disperse at the end of an hour.
@bhawanasomaaya