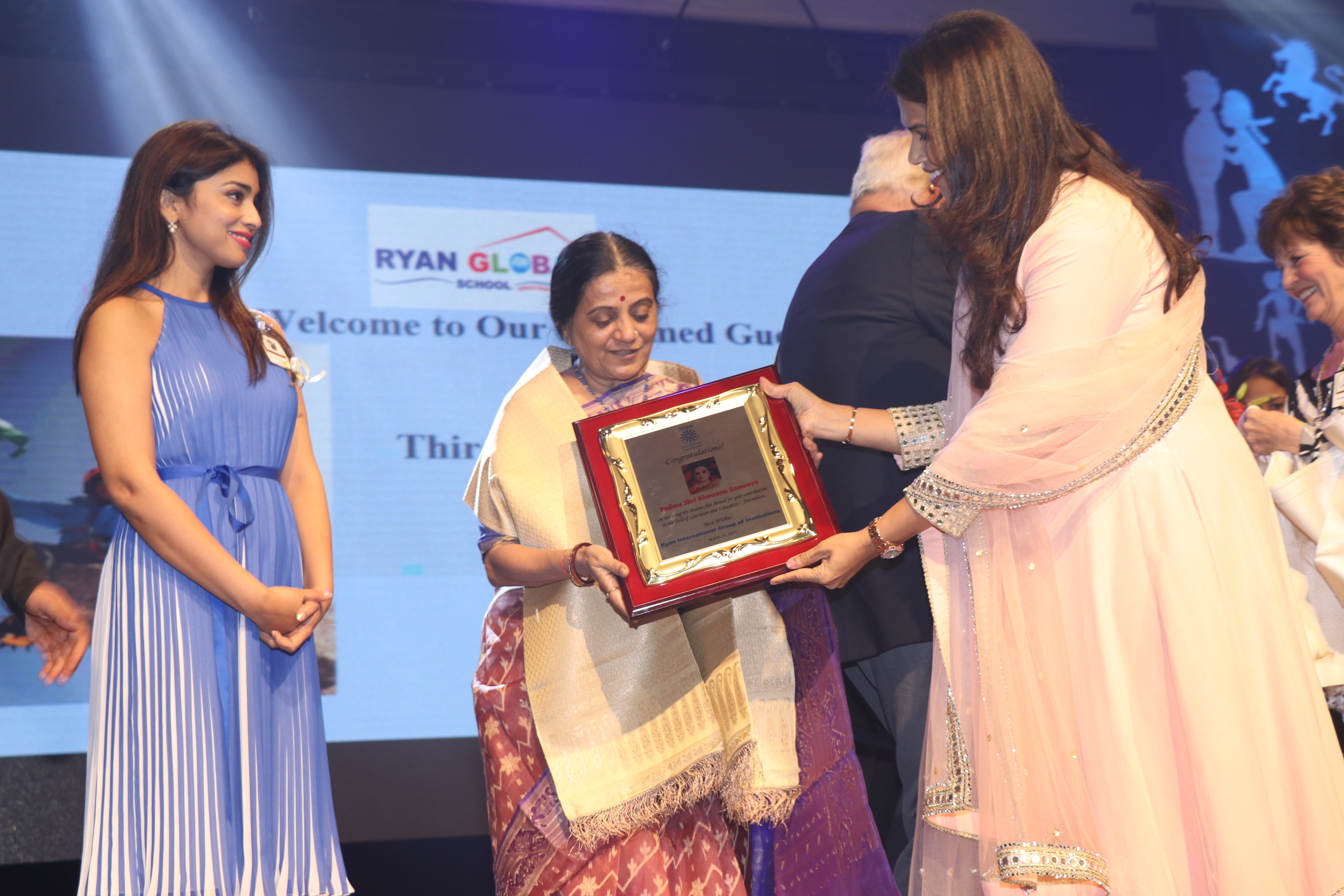 Ever since the news of my being conferred with the Padma Shri has been made public, I have been privileged to be felicitated by so many institutions and Ryan International Group is the latest.
On their annual day held at St Andrews Auditorium in Mumbai attended by their international faculty and all the parents of the students, it was an exhilarating experience to be a part of the anxiety and excitement.
There is something about an atmosphere that involves students and  all of us adults on the stage were part of that special experience.
(to be continued)
 Follow me on Facebook, Twitter and Instagram  @bhawanasomaaya