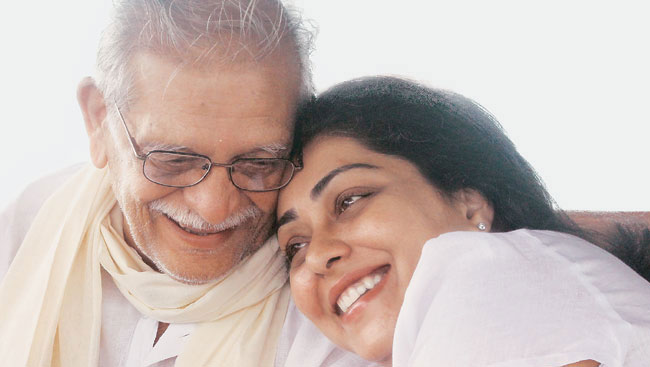 Meghana says her book is about what she has seen and experienced and not what she has heard about the man and the myth, for instance, she reveals that "I know my father has hobnobbed with the greats but this book is about his real friends and associates who came home and I interacted with them as people be it his barber or his favorite actor".
Gulzar says she had many questions to ask and he gave truthful answers whether it was details of his lineage, his separation with wife Rakhee or his personal vulnerabilities. "We switched roles from parent-child to professionals for this book and also when I write songs for her films. No director has had the guts to ask me to rewrite mukhadas after I have submitted the song but my daughter has made me rewrite the same song not once but many times in all her films –Filhaal, Talvar or Raazi and I abide by her suggestions because she is the boss."
Meghana smiles at his expression and says these are small liberties she takes as a daughter and attributes her strength to Gulzar who brought her up fearlessly, without the slightest inhibition.
"He included me in every facet of his life, introduced me to every creative medium he was exposed to and said it was okay to try and fail but not okay to regret never having tried so as a child I learned to play the sitar, the piano, I learned to swim and dance ballet, I was introduced to Urdu, Hindi, Bengali, encouraged to paint, to sing and naturally encouraged to write. He wrote me poems all the time, when he was proud of me and also when he was disappointed…
To be continued…
 Bhawana Somaaya/ @bhawanasomaaya