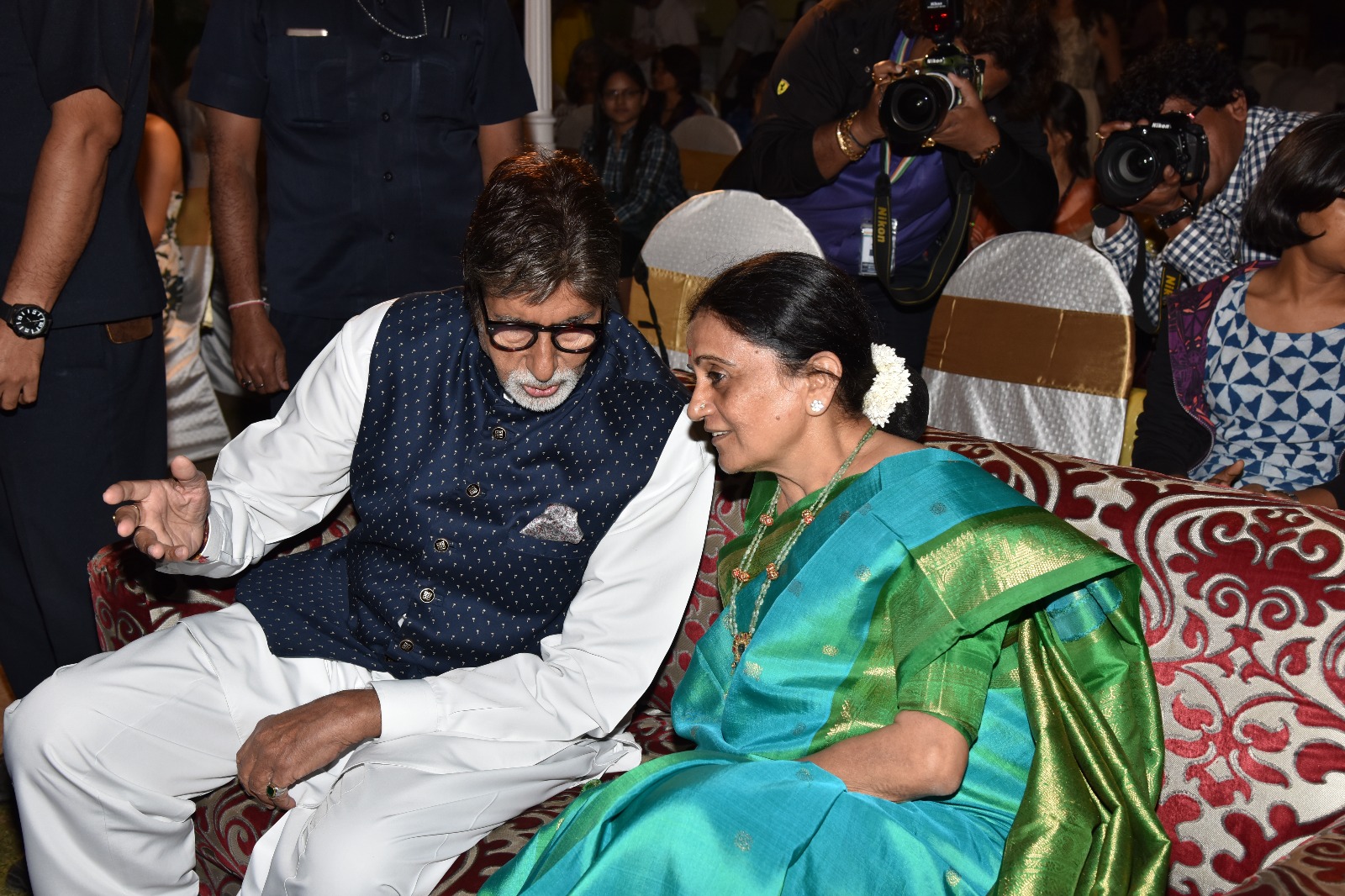 Every launch has its share of small and big tensions but if your chief guest is Amitabh Bachchan the hostess can rest assured that there will be no stress from him. He will arrive at the time promised. At the dot of 7 pm Bachchan  made entry in crisp white pyjama kurta draped with a Black Nehru jacket and black exquisite shoes.
As expected the cameras surrounded him and flashed till he was embarrassed and requested with everyone to allow us to begin the program. It took a while to convince the crowd and for the frenzy to subside but when the lights went out and we began the audio visual, a presentation from Film Heritage Foundation everyone was riveted to the screen.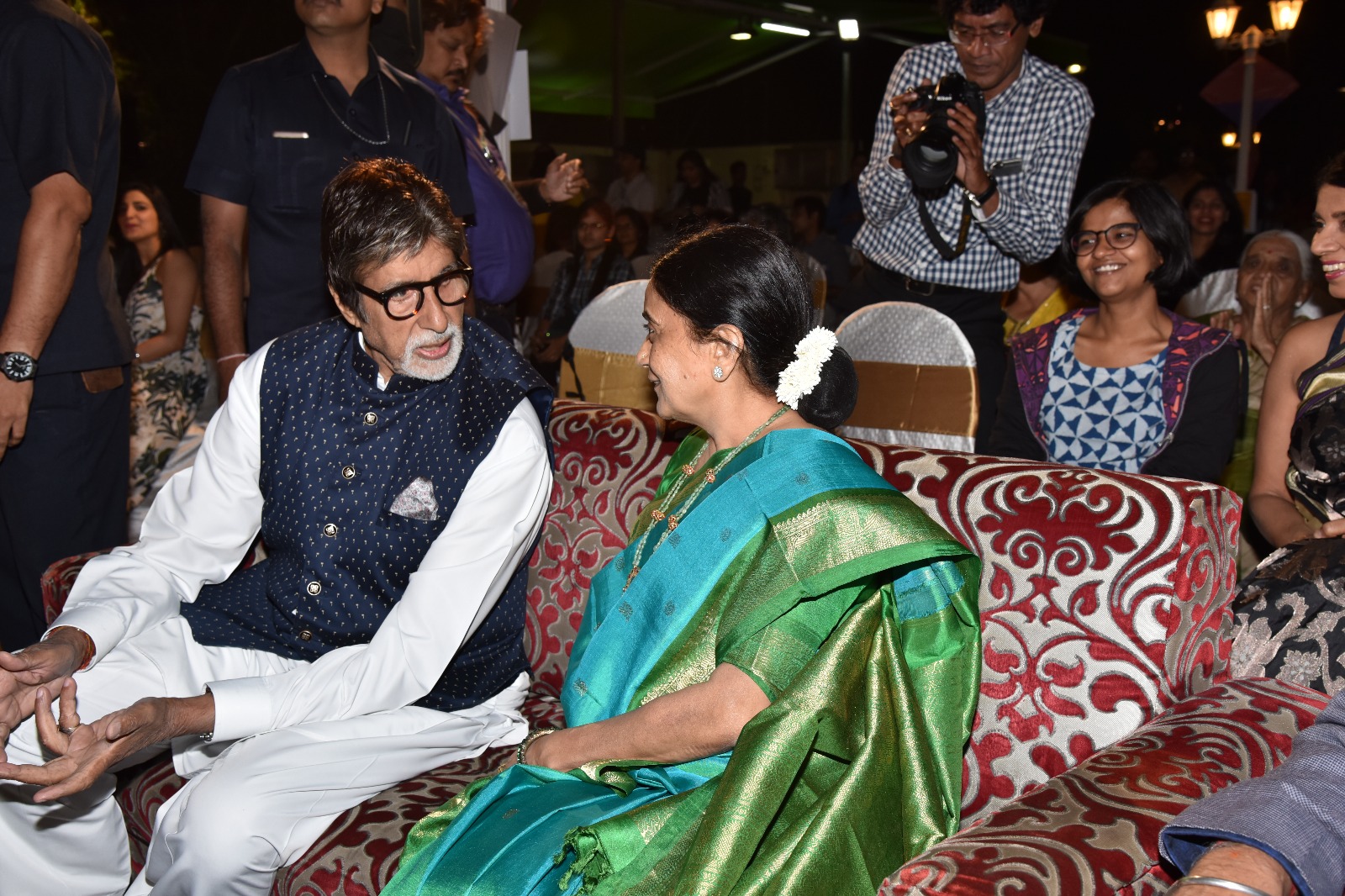 When the 3-minute film ended, renowned singers Parthiv and Manasi Gohil traveled us 100 years of cinema with a 5-minute medley spanning five decades of Indian cinema. It was a spellbinding moment and our anchor for the evening RJ Siddharth Mishra took a while to recover from the spell and proceed further.
Amitabh Bachchan in the meantime was seated on the sofa in the audience, observing, absorbing and sometimes asking a question too.
Follow me on Facebook, Twitter and Instagram  @bhawanasomaaya