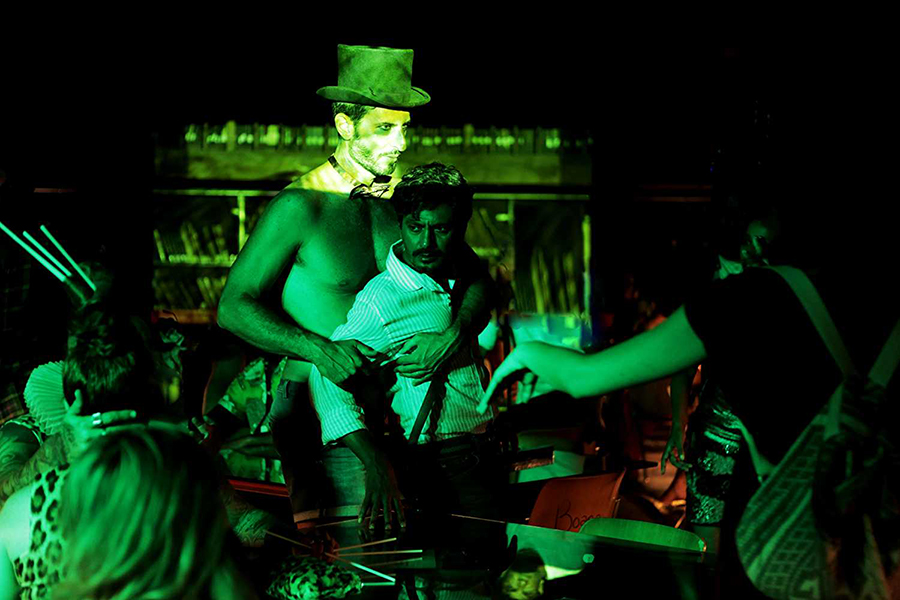 The festival opened at different venues across the city hosting screenings and master-classes.  This year has 190 films from 54 countries across 49 languages including features, documentaries and short films. This year the highlight was Netflix combining force with MAMI to celebrate the evolving role of women in Indian story-telling. Commenting on the success of women helping other women in film, producer Guneet Monga shared poet, Meena Kandaswamy thought when she won the Oscar for 'Period. End of Sentence' – "When you shine, I shine."
There were some spectacular films and sparkling master classes this festival and mention must be made of five unique films at Discovering India at MAMI. This year's festival spotlights Indian Cinema's universal reach in globalized, changing landscapes. This section showcases international films made by resident Indians like Tanishtha Chatterjee's Roam Rome Mein marks her debut as director. Celebrated for her performances in films like Parched and Angry Indian Goddesses, Chatterjee stars in the film with Nawazzudin Siddique. Rome Rome Mein is a story about a brother's search for his missing sister, which in turn paves the path to his self-discovery. The film challenges the patriarchal psyche.
This included films made by directors of Indian origin living elsewhere like The Last Color made by Michelin star chef Vikas Khanna. Having mastered the culinary world, Khanna has made a breezy entry into filmmaking with his debut feature, a heart-wrenching tale of boundless friendship between a nine-year-old tight-rope walker and flower seller, Chhoti and Noor/Neena Gupta, a widow whose austere white saree symbolizes a life of total abstinence and social proscription from festivities, especially Holi, the festival of colours.
The film chronicles their spiritual bond over the years as they contest archaic social systems. Following its world premiere at the 2019 Palm Springs International Film Festival, the film has already travelled to over a dozen festivals and recently won the Audience Award and the Director's Vision Award at the Indian Film Festival Stuttgart.
To be continued
@bhawanasomaaya