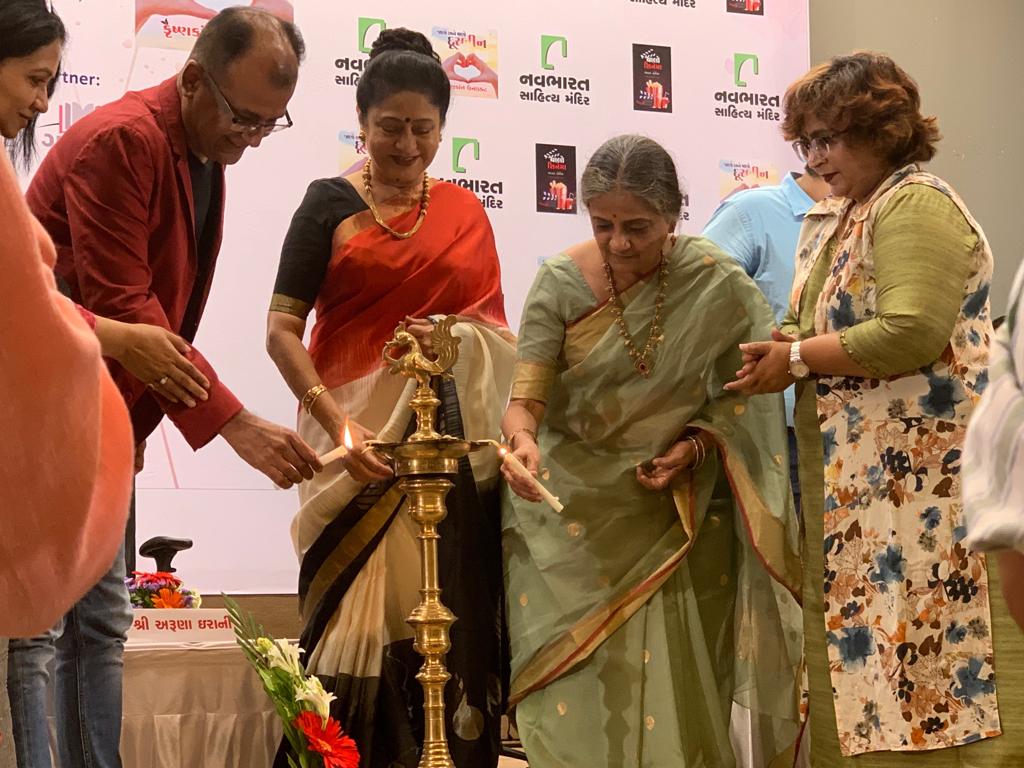 A year ago I started writing for Navrang edited by Krishnkant Unadkat and it has been the most delightful experience. I mentioned to him that it would be nice if I can get all my columns published into a book. He introduced me to Ronak Shah of Navbharat Sahitya Mandir and the result is before you. Chalo Cinema is ready to hit the stands and a celebration of the book release unfolded yesterday in Ahmedabad.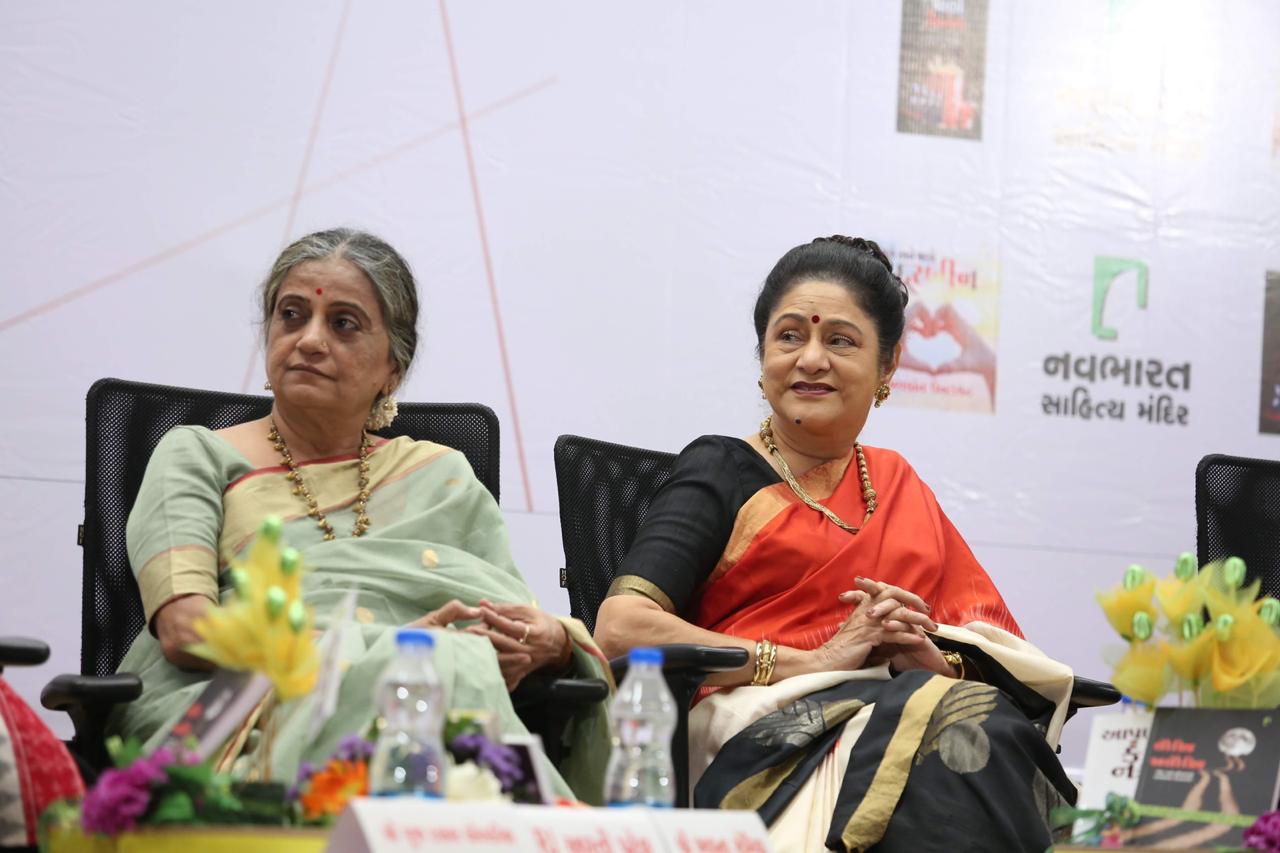 Actually, it was a double bonanza because Krishnkant Unadkat released his book Jaano ne Maado Doorbin at the same event and the guest of honour was Hindi cinema and television actor Aruna Irani.
Irani had a sparkling impact on the audience. More about Aruna Irani and the book launch in the coming days.
@bhawanasomaaya