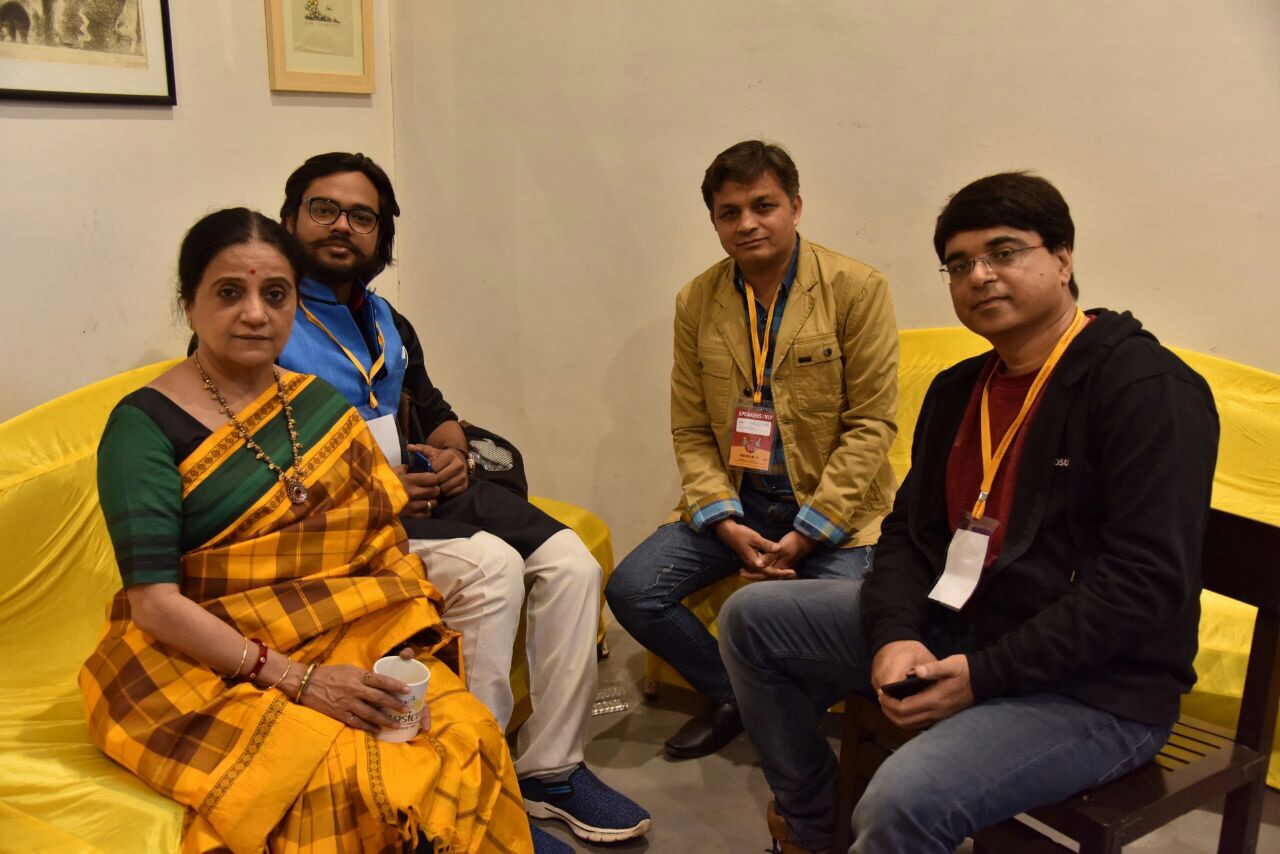 The gate at Senate Hall Gujarat University is cheerfully decorated with colourful umbrellas. The volunteers are all wearing red silk jackets so that people can recognize them easily and seek assistance. In a corner is the registration desk and beyond that are the session halls segregated by narrow pathways to move around the lawns.
Beyond the sessions are other activities be it the Hutheesingh Amphi Theatre, Beyond the Gallery or the Kanoria Lawns. Most of the workshops are at Gujarat University but since the venues are all close by nobody is complaining, in fact enjoying the hop-skip- and-jump process, meeting new authors and connecting.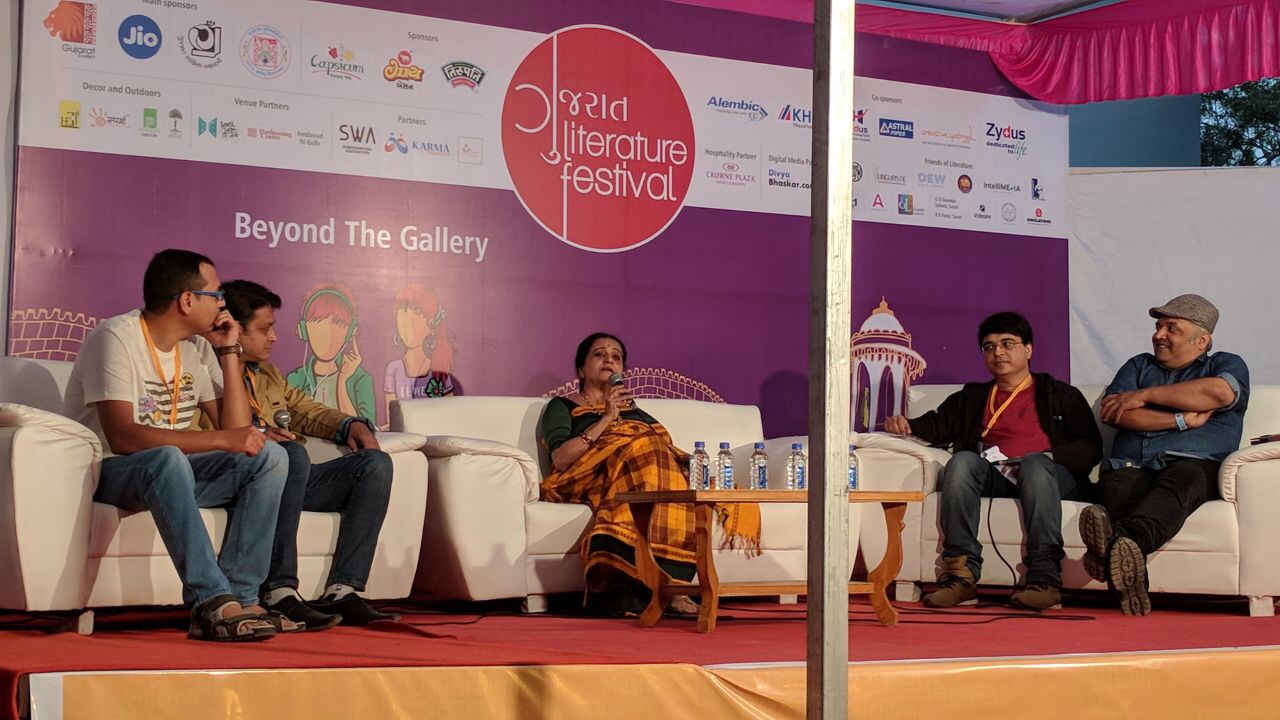 Today's session at Gujarat Literature Festival is on the relevance of Film Reviews and joining me in the panel are Shishir Ramavat, Shailendra Vaghela, Jayesh Adhyaru and Jignesh Vasavda. The house is packed and the question-answer session thoroughly enjoyable.  Post the session RJ Siddharth leads us to the green room where all of us relish some green tea.
@bhawanasomaaya