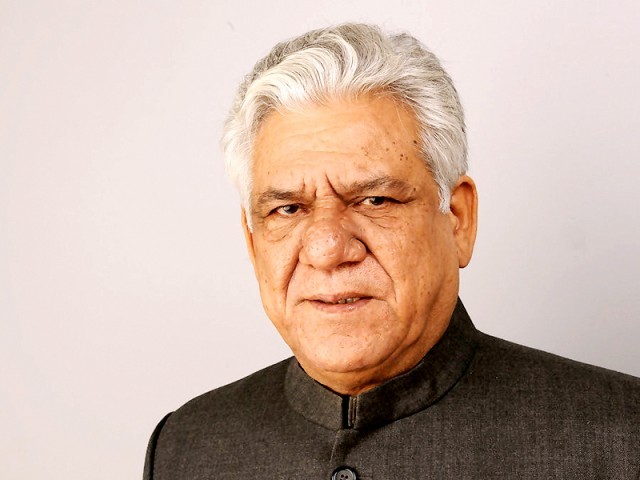 It was a normal day for film actor Om Puri on 06 January. He had his lunch at his regular time followed by a short nap and his favorite cup of tea in the evening. He finished his pending work early because in the evening he was committed to attend his long lasting theatre friend SeemaPahwa's son's engagement with wife Nandita and son Ishaan.
Seema lives in Versova and the celebrations lasted till approximately 11 pm after which Om Puri dropped Nandita and Ishaan home and returned to his flat a few buildings away.
In the morning, Om Puri's driver reported for duty at his regular time and when his master did not answer the door bell after a long time,used the spare key given to him to unlock the door. Nothing in his wildest imagination could have prepared him for what he saw inside!
Om Puri was on the kitchen floor and not responding. The driver panicked and phoned Nandita. She arrived within minutes and together they drove him to the Cooper Hospital for a post mortem.
Within moments the news flashed like wild fire and friends and well -wishers gathered at the hospital. When I reached Cooper Hospital a devastated Nandita was surrounded by friends and supporters. She was trying to be brave but it was not easy as tears filled her eyes.
Everyone had the same question to ask: What happened and when? And nobody had the answer because nobody was with him when it happened!
It is common knowledge thatNandita and Om Puri have been separated for a while now and while Nandita lives with their son Ishaan in Om Puri's three bedroom apartment Trishul, Om lived in a smaller flat in Oakland Park nearby.
What could have happened in the night? Had Om Purigot up to get something from the kitchen  and missed a step and collapsed on the floor ?
It could be a massive heart attack or it could even be an internal head injury one does not know till the post mortem reports arrive.
Nandita wiping her tears said, "I asked my son to come to the hospital, he refused, he said I don't want to see him like that… His manager called me just now to say Saab is not picking up the phone, what do I tell him? What do I tell everyone when I don't believe the news myself?"
66 is no age to go especially for an actor who internalized every character he played whether it was the cop of ArdhSatya…the rickshaw puller in City of Joy…the weaver of Susman…the customer in Mandi…the journalist in In Custody…
How do you say farewell to a man who celebrated love, life and food…He was forever looking for new places to relish different cuisines so he had discovered  a favorite spot to enjoy a vegetarian thali and another to relish South Indian authentic food served on a banana leaf.
The last time I spoke to him a few months ago, he sounded disoriented; I thought he was probably unwell.
A few weeks later, a junior colleague attending a promotion of his new film told me he was awkward at the press meet and they had to cancel the conference because Om Puri was not comfortable and wanted to go home. Probably something was going on in his mind and heart that nobody knew because he had not shared it with anybody.
We don't know if Om Puri died of heart attack or maybe heart break!