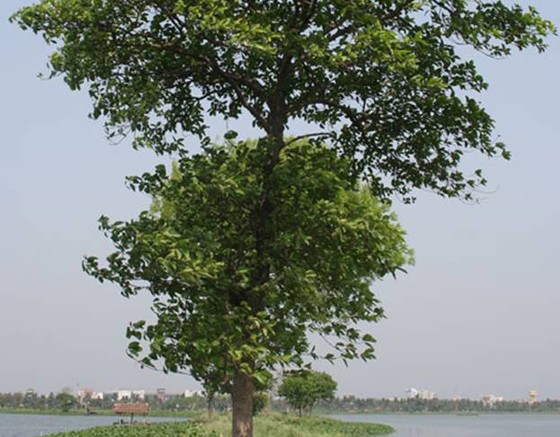 I am Karam.
I am mentioned in the Bhagavata Purana.
While every tree associated with Lord Krishna is precious and documented as some art form, I am fortunate that poets like Jaydeva's Geet Govinda have dedicated verses to me. I am fortunate that many performing artistess have paid tributes in immortal images to me.
In North India, I am synonymous with Lord Krishna, some address me as my Lord's sakha, while others describe me as his avatar.
Down South I am referred to as the Parvati's tree and in some regions as Rohini's tree. While the Radha-Krishna romance beneath Kadamba is legendary, it is believed that in the Sangam period of Tamil Nadu, Murugan of Tirupparankundram Hill of Madurai was referred to as a centre of nature worship because Murugan in the form of a spear is placed under me, a Kadamba tree.
So many stories, so many interpretations…
Keshava: A Magnificent Obsession is now listed on Amazon. To order click here: https://amzn.to/2vogOtk
To be continued
@bhawanasomaaya