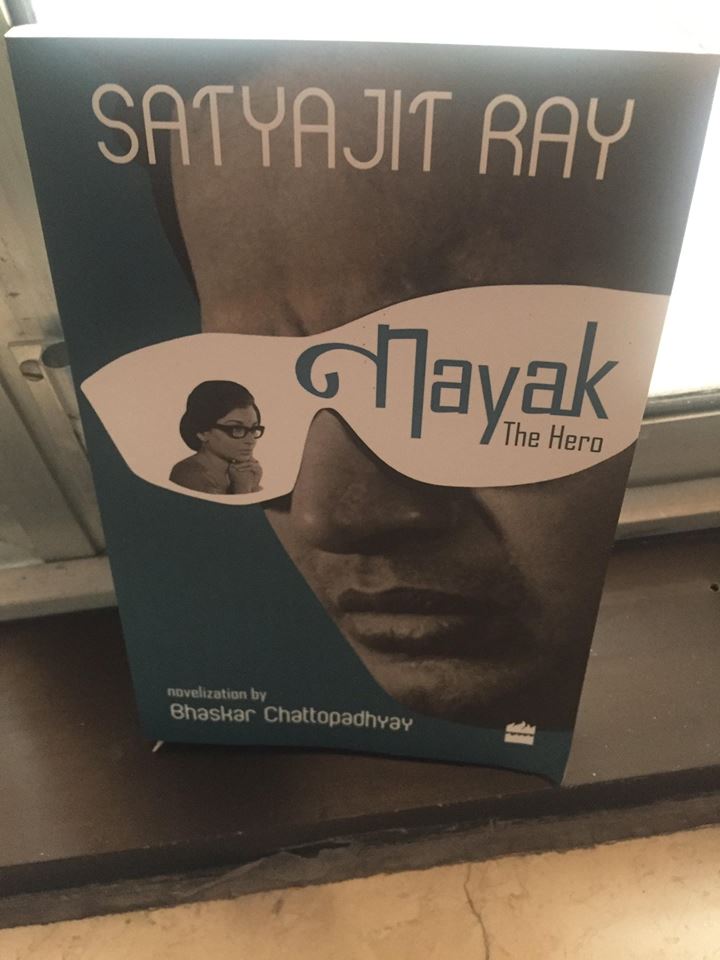 Book: Nayak
Publisher: Harper & Collins
Ratings 4/5
Must buy for Satyajit Ray Fans
The best thing about technology is that it encourages experimentation. We have heard about novels being adapted as screenplays, also heard about how a special skill is required to visualize a film which is entirely different from novel writing. Now, filmmaker Satyajit Ray's erstwhile son Sandip Ray and Harper Collins do the reverse. Almost 50 years after the release of Ray's popular film Nayak bring out a novelization of Ray's brilliant original screenplay by prominent author/ translator/ critic Bhaskar Chattopadhyay.
Everybody knows that Satyajit Ray was one of the greatest film-makers of his time. His first film Pather Panchali (1955) won an award at the Cannes Film Festival and over the next forty years, he made a number of films, many of which went on to be acknowledged as all-time classics. He was awarded the Bharat Ratna in 1999 and is the only Indian to have received the Academy Award for Lifetime Achievement delivered at his home in Kolkatta.
He was a multi-talented artist, he sketched and was a prolific writer on cinema, Our Films Their Films, Speaking of Films, Deep Focus, Satyajit Ray's Ravi Shankar, and The Pather Panchali Sketchbook are some of his books.
For those who have not seen Nayak, it tells the story of matinee idol Arindam Mukherjee/ Uttam Kumar on his way from Calcutta to Delhi to receive a national award. In the restaurant car of the train, he encounters Aditi Sengupta/ Sharmila Tagore, who edits Adhunika, a magazine for modern women.
Aditi is not star-struck but decides to interview Arindam to gain more subscribers for her magazine and during the long conversation, which unfolds over the next twenty-four hours on train, Arindam slowly sheds his public persona and reveals his insecurities and haunting regrets, as a result Aditi also transforms from the cynical journalist to a confidant of the superstar.
Author Bhaskar Chattopadhyay recreates imageries from the unforgettable film and travels you through the highs and the lows of the characters engrossing you in his skillful narrative. It is not easy adapting the master's screenplay into fiction but Chattopadhyay is a devoted fan of the filmmaker and well versed with his work which includes a translation of anthology 14: Stories That Inspired Satyajit Ray and also Ray's original novels like Patang, Penumbra and Here Falls the Shadow.
If you have watched Nayak you have to read this book and if you have not watched Nayak all the more reason for reading this book. By the way, the cover image is based on the booklet designed by Satyajit Ray.