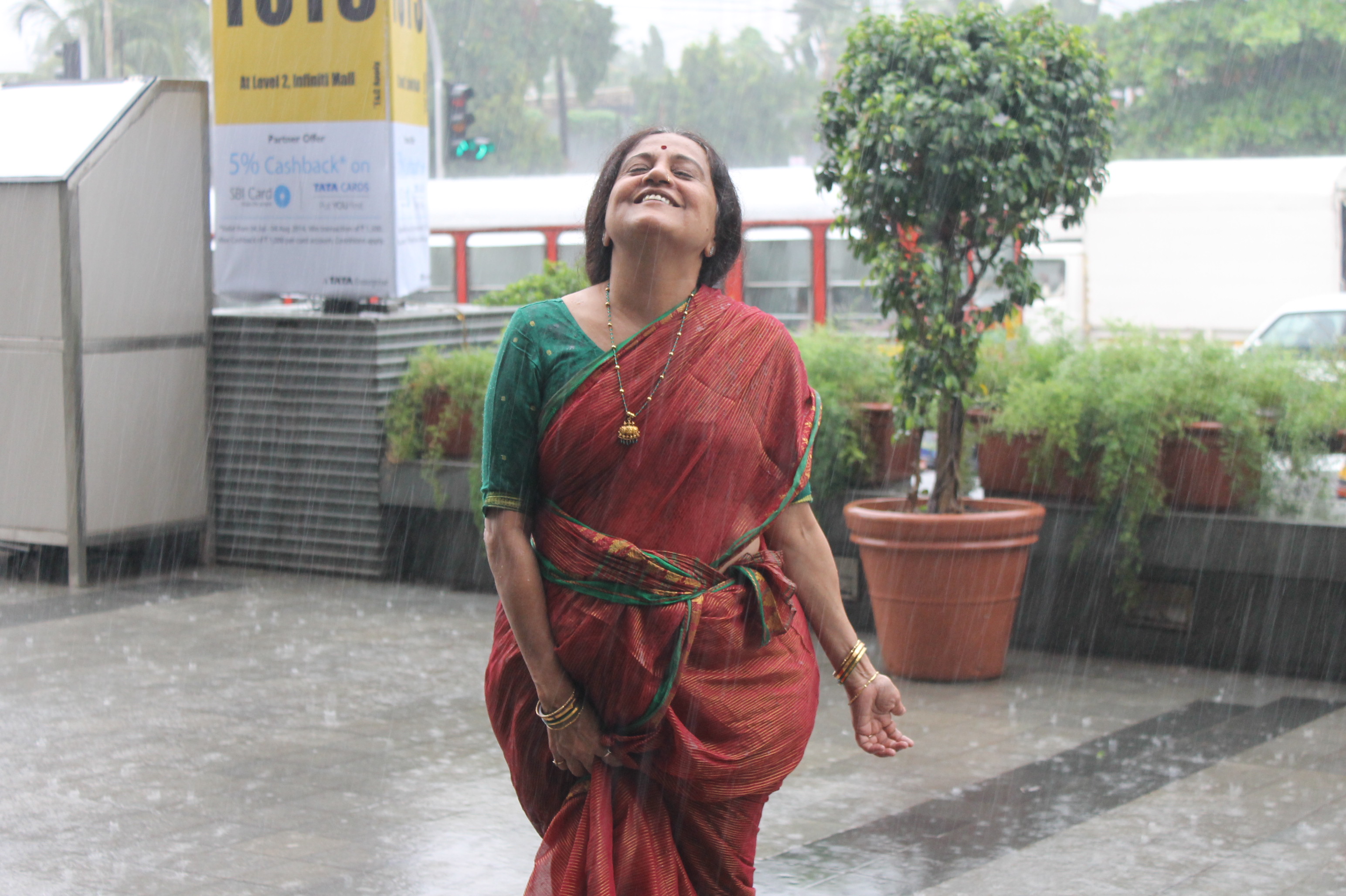 A trend setter of sorts is also 'Kaate nahin kattey…' in Mr. India where Seema (Sridevi) sways seductively, allowing her saree to fly with the breeze. Her abandon is a robust admission to desire while Akshay Kumar's 'Dekho zara dekho barsaat ki jhadi…' in Yeh Dillagi is a spontaneous reaction to the moment, a physical and an emotional release!
Probably the most romantic rain song was composed by RD Burman in 1942 A Love Story shot by Vinod . Posturized on Monisha Koiral and Anil Kapoor it is an ode to the monsoon and to poetry.
In the olden days every time it rained the Doorrshan for some mysterious reason only aired two songs. The first where a drenched Shatrughan Sinha sings 'Barkha rani zara jham ke barso…' and the second, Basu Chatterjee's 'Rimjhim gire saawan…'from Manzil where Moushumi Chatterjee and Amitabh Bachchan walk down Marine Drive hand-in-hand drenched in Mumbai's slashing rains. I have watched this song a million times but still stop to watch it every time it plays on the television.  It is a perfect image of torrential rain in Mumbai city.
Over the decades as satellite channels came in there were many choices of rain songs and that included 'Lagi aaj sawan ki…' from Chandani and 'Ko ladka hai…' form Dil Toh Pagal Hai both directed by Yash Chopra.
My favorite song for today is Kaali ghata chayen …
My favorite scene: Kareena Kapoor guiding Aamir Khan to deliver a baby via skype in 3 Idiots.
You can also watch my rain feature on youtube link/ https://youtu.be/3S8Hm7k7mao
@bhawanasomaaya