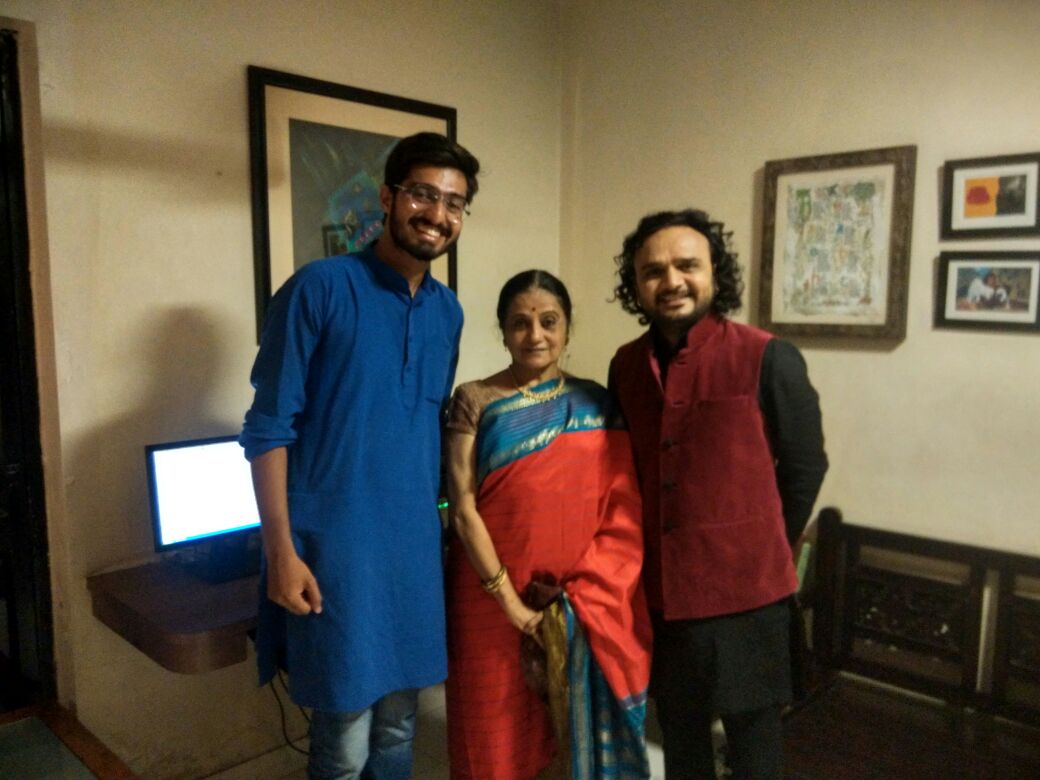 I am invited by Image Publishers to inaugurate a book by a debutant author in Surat. I realise it is not as simple to travel by train because all the roads are dug up and it takes an eternity to reach the station. I am scheduled to reach Borivali at 3 pm for my 3.30 train but at 315 I am still navigating the suburban traffic. Hiten Anandpara the organiser of the event is aware that I am not familiar with travelling by railway and has sent his expert assistant, Sejal Pondaa, writer and an actor of repute to facilitate my travel. Sejal warns gently that there is a possibility that I may not be able to get on to the train and we need to think of travel options. At 3.20 by a stroke of luck, my driver makes it to Borivali and Sejal rushes me on the bridge and then the platform to almost run to find our waiting bogey. I make it just in the nick of time.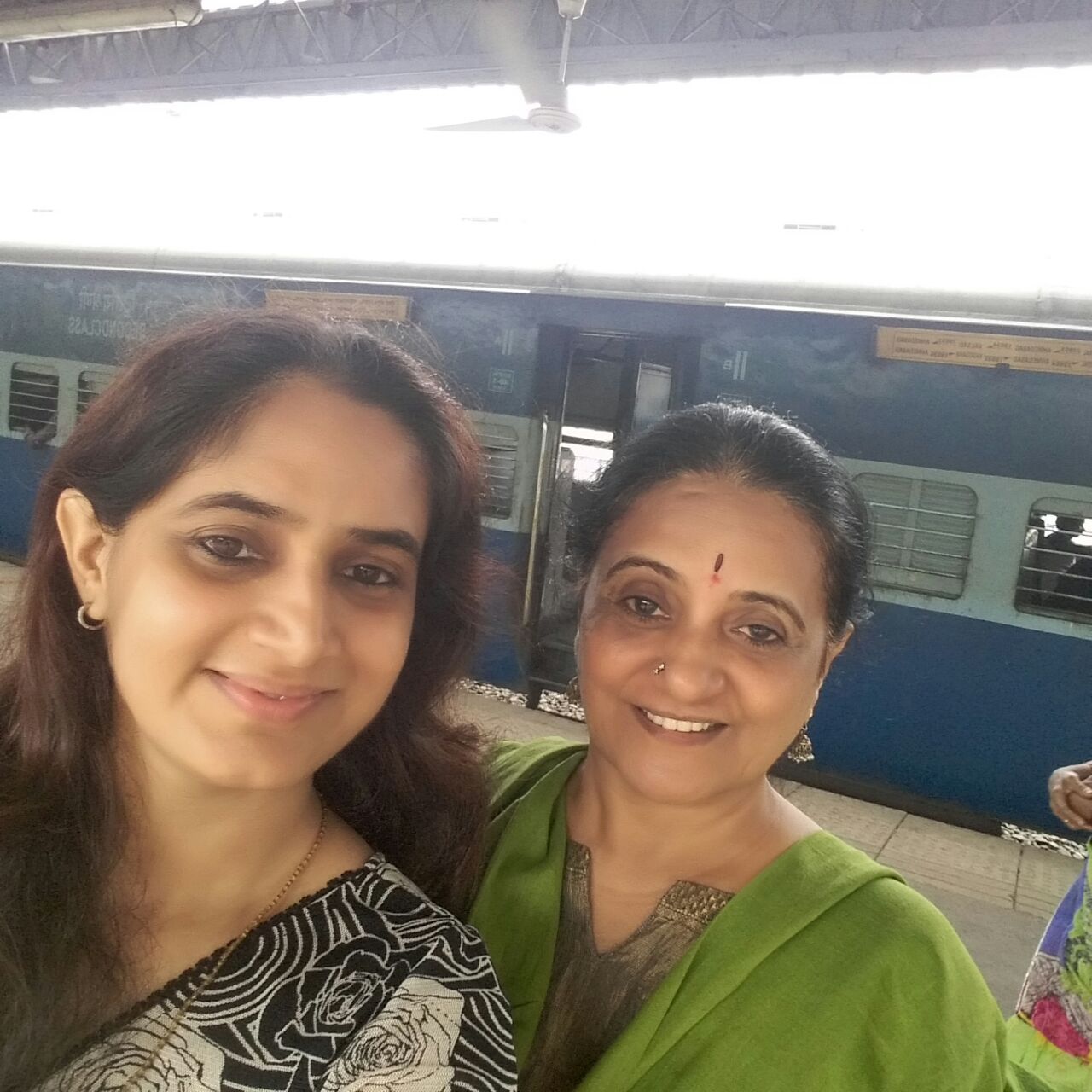 It is a comfortable three hour drive to the city of diamonds and I spend time looking out of my window, reading and also sleeping. At Surat Station another assistant of our host, Naveen has come to fetch me and drives me to the hotel. We have some time before the show and I decide to have tea with Parthiv Gohil who is performing at the show. In his room, he introduces me to two dynamic boys Vishvesh Sanghvi and Shaival Desai has revolutionised digital media with their super successful portal called CityTadkSurat. I tell them I have a craving for dhoklas and they immediately phone a friend.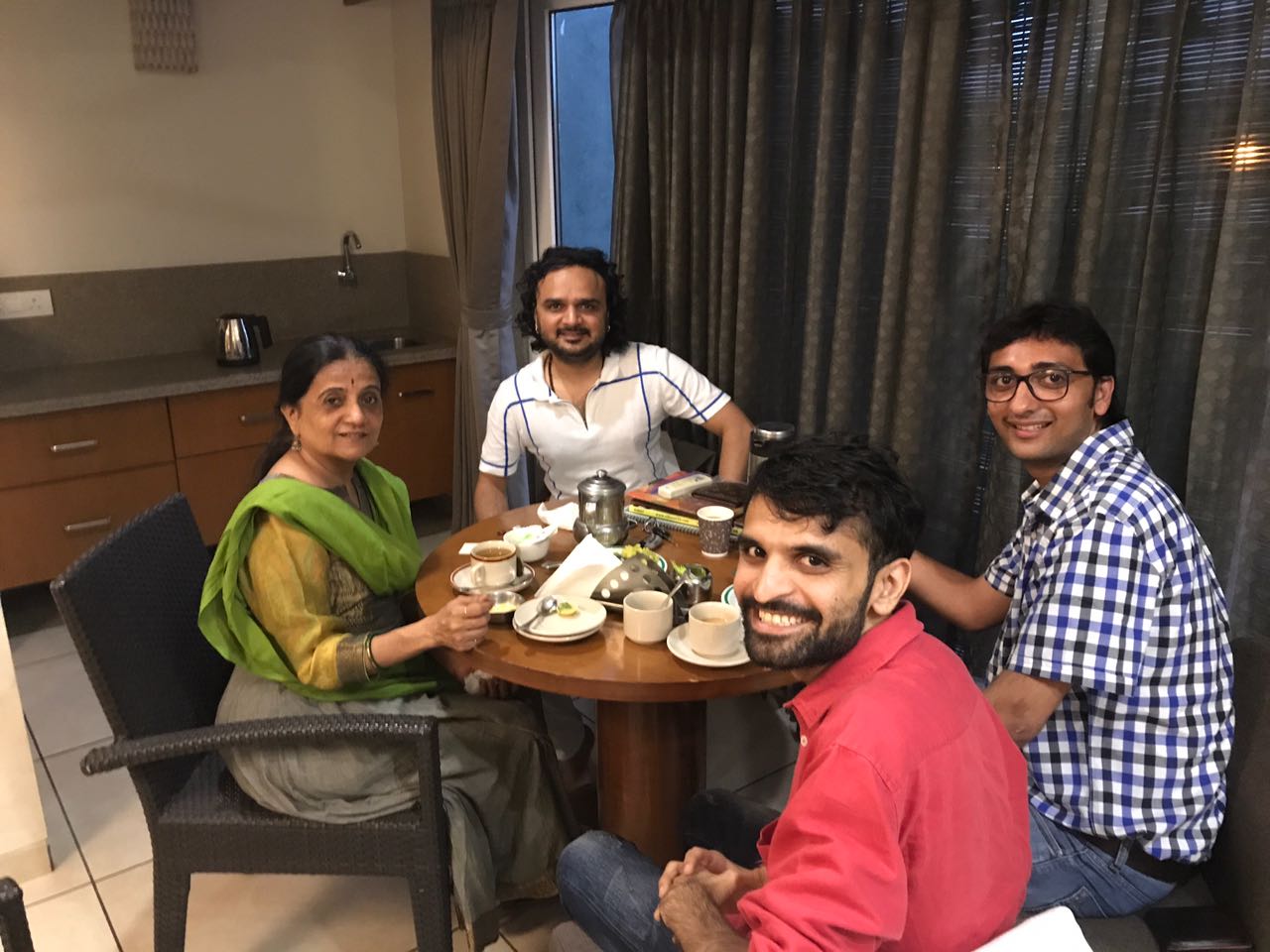 By the time Parthiv and I have changed to attend the show, CityTadkaSurat friend MrDhokla is waiting in the lobby for us. More about him and the event tomorrow.
Follow me on Facebook, Twitter, and Instagram  @bhawanasomaaya