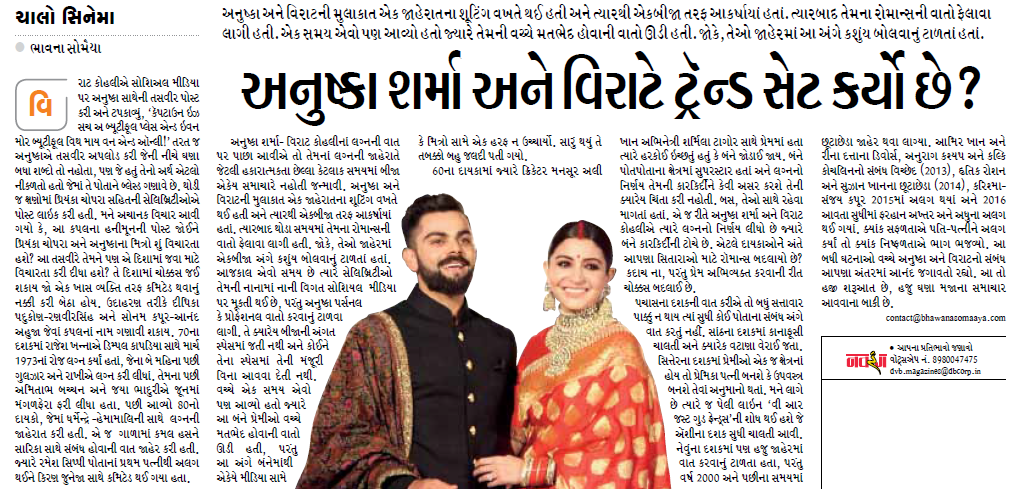 Anushka Sharma and Virat Kohli had got married and everybody was happy, even strangers not connected to the couple were celebrating. I wondered why and analyzed the same in the column. After a long time a celebrity marriage was clean and without cobwebs, both were successful in their fields and looked forward to spending the rest of their lives together. For the younger generation, Anushka and Virat are a role model.
The media heralded Anushka for not bothering about the repercussions of this big step on her career. She was in love and wanted to be with her man. It was wonderful to watch Anushka in her chooda seated beside Virat Kohli at Prime Minister Narendra Modi and weeks after her marriage at YRF Studio getting ready for her film shooting.
A month later, her film got released and captain of cricket team went to play another game in another city.
@bhawanasomaaya