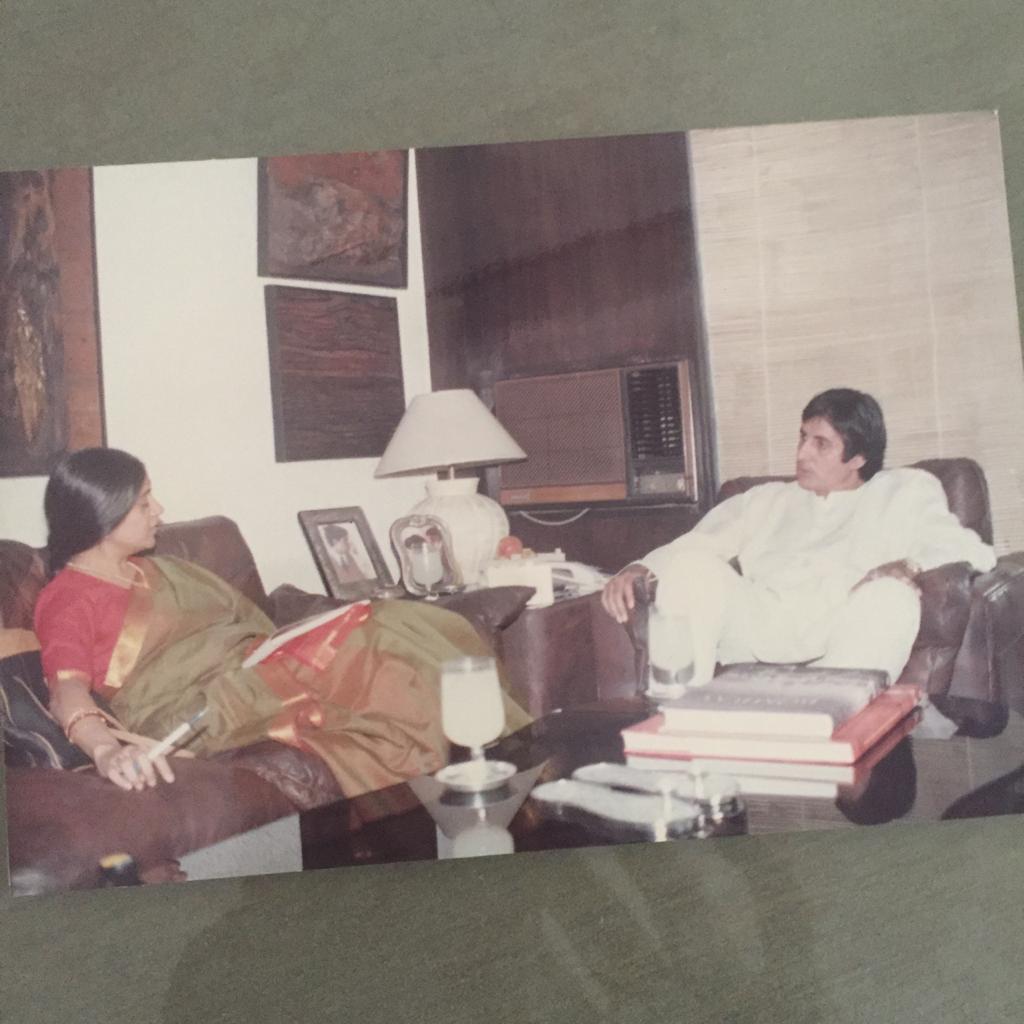 Amitabh Bachchan/Turning Points/Part 7/1990
Amitabh Bachchan had resigned from his parliamentary seat and ended his political career. The film fraternity was joyous that the prodigal was back to the arc lights. He was finally baggage free and it was evident in the decisions he was taking.
In a spontaneous gesture, Amitabh lifted his 18-year-old ban on the media and the truce was more emotional than controversial. A new generation of editors now headed publications. I was editor g magazine published by Chitralekha at that time and feel privileged to be the first journalist Amitabh spoke to.
His career was divided between his live shows abroad and movies in Mumbai. A surprise hit/ Aaj Ka Arjun followed by the eagerly awaited Mukul Anand's Agneepath where the actor experimented with his voice for his character, Vijay Dinanath Chavhan but the voice was rejected by the audience and the actor was forced to re-dub the film overnight.
He was heartbroken but happy when he received Best Actor National Award for Agneepath.
Hum followed by Khuda Gawah completed the trilogy with Mukul Anand and Amitabh announced that he was taking a sabbatical.
He was making frequent trips to America and soon came the news of him sharing a stake in broadcast channel TV Asia.
In 1993-4 Bachchan launched ABCL comprising production, distribution, music, television, events and talent.
In 1995 the actor made a comeback with ABCL's Mrityudaata which had a phenomenal opening but was lambasted collectively by the critics and fans of Bachchan.
The response to Major Saab, Bade Miyan Chotte Miyan wasn't positive either and Laal Badshah and Kohram were aggressively dismissed.
Sooryavansham/1999 was a saviour but nobody not willing to give him credit.
These were awful years, the actor was embroiled in innumerable court cases, his company was in the red and his property mortgaged.
Anybody in his place would have succumbed to the pressures, declared himself bankrupt and absolved himself of his debts.
Not Amitabh Bachchan. He resolved one crisis at a time, folded ABCL and launched AB Corp.
To be continued…