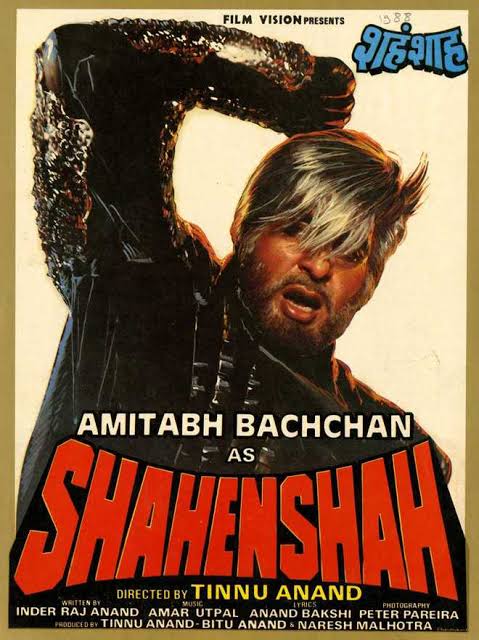 Bachchan was back on the sets three months before time, ready to take off from he had left – the action sequence in Coolie. In the original screenplay, Kadar Khan shoots Amitabh and he dies in the climax but Manmohan Desai changed the climax because nobody was in a mood to accept anything ominous associated with their idol.
Post his accident, his fan following escalated and so did his movie business. Producer Ramesh Bahl was filming Pukar in Goa and my editor sent me to cover the shooting warning me to keep my distance from the superstar. I was booked on the same flight with the Bachchan and Bahl families and when we arrived in a group to the hotel, Bachchan out of courtesy nodded at me but not wanting to annoy my editor, I escaped to my room.
As Andhaa Kanoon, Coolie, Mahaan, Pukar and Nastik released in 1983 and Shaan, Sharaabi and Inquilaab prepared to make a mark in 1984, destiny was planning a few more surprises for the superstar. Prime Minister Indira Gandhi was assassinated and his childhood friend Rajiv Gandhi needed him by his side, so Amitabh contested parliamentary elections from Allahabad constituency and won with a thumping victory. He shifted base to Delhi returning to Bombay to complete his shootings. Geraftaar and Mard released in 1985 and Aakhri Raaasta in 1986. For close to three years, Amitabh had no release and did not sign a single film. The film fraternity was anxious and the fans restless.
In 1988 when the advance booking for Shahenshah opened up the response was unprecedented but the euphoria was short lived. On the eve of the release, mysterious goons black pained his posters and on Friday created riots outside cinema halls. Clearly a bigger force was working against the actor, victimizing him for his political victory and for being a close aid of Rajiv Gandhi. Those were dark days for Amitabh Bachchan, his films Jadugar, Main Azaad Hoon and Toofan were embroiled in controversies and for the newly elected Prime Minister VP Singh in December 1989 Amitabh was the favorite target.
To be continued…