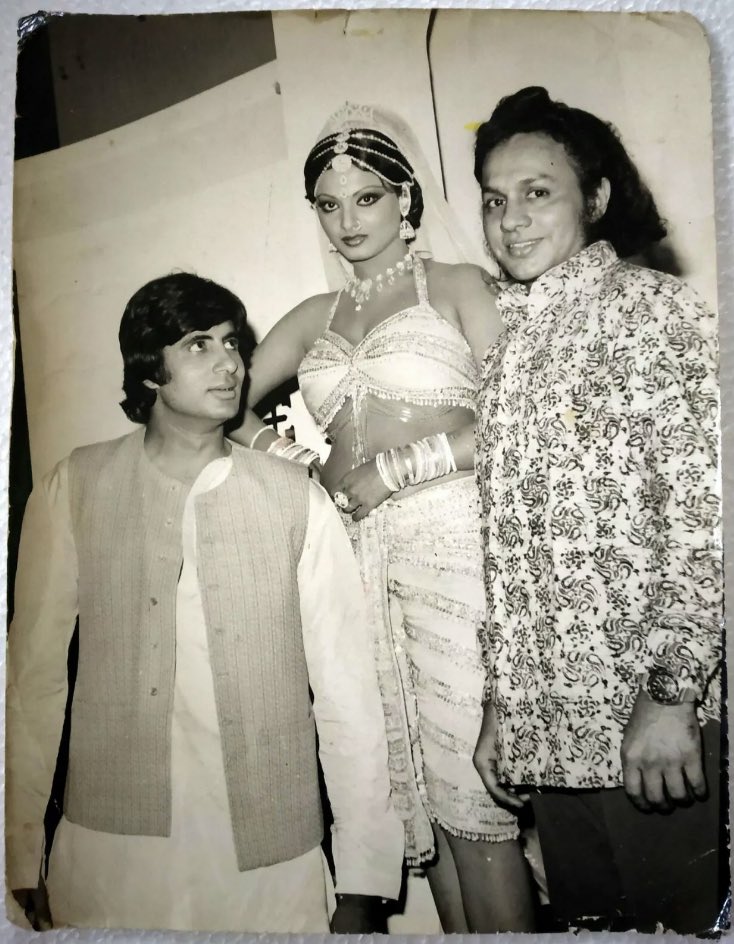 Post Zanjeer almost all of Amitabh Bachchan films were successes/ Abhimaan, Majboor, some like Saudagar became victims of his new image and did not find an audience. The actor was cautioned by business magnets to not do any more artistic films which he did not always adhere to and did many guest appearances in many art-house films specifically those directed by Basu Chatterjee.
Yash Chopra's story of a don/ Deewar followed by the resounding success of Sholay/ 1975 paved the way for Amitabh Bachchan's rising stardom and it seemed like nothing could ever go wrong but it did…
India's then Prime Minister Indira Gandhi declared the emergency bringing a censorship on the media and the film magazines accused Amitabh Bachchan, for allegedly influencing the Prime Minister, a family friend for including them in the censorship. The emergency was lifted after a period of 22 months but the wounds continued to fester and editors of five top film glossies of that era combined force to declare a ban on the superstar!
Amitabh was affronted by their unfounded allegation and retaliated by boycotting the entire media. He did not wish to offer any explanations and withdrew into his shell. The isolation did not come in the way of his superstardom. He was delivering hit after hit at the box-office and his severest critic could not find anything to lament in his performances be it Do Anjaane, Kabhi Kabhie/ 1976, Amar Akbar Anthony, Parvarish / 1977, Muquaddar Ka Sikander, Trishul/ 1978 and Mr Natwarlal, Suhaag in 1979.
A turbulent decade was coming to an end and Indian cinema was progressing but the media equation with Amitabh Bachchan remained unchanged. Senior editors were making way for juniors to takeover and new reporters like me were starting careers. In the magazine office, we often overheard stories about the boycott but were never divulged any details. The episode was always referred to in hushed tones. I was too new to understand the complexities but sensed remorse, deep regret over what had happened.
To be continued…@bhawanasomaaya