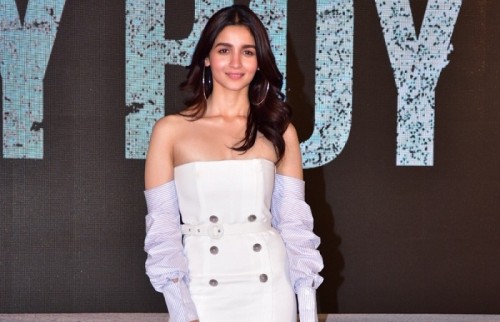 It is a few days Gully Boy is released and Alia Bhatt has not had any respite. Earlier it was the promotions of the film and post the release, there are more promotions and parties. First Zoya Akhtar had a party at home and then Ranveer Singh. This is the new generation who works hard and parties hard. They are friends with their directors and friends with their co-stars. They deliver what is expected in the film without reservation and without baggage. There are two intimate scenes in the film where Ranveer Singh and Alia exchange passionate kisses but there is no big deal about it. Not on the sets, nor off it and what's wonderful is that even the media doesn't make any fuss about it.
There are two reasons for this, one and more important, is that cinema has changed over the decades and consequently actors have changed. The second is about persona, it is all about how an actor gets himself accepted by his audience and Alia Bhatt has from the very beginning got accepted for what she is and probably which is why, she has in such a short span of her career done so many different films and got appreciated.
Beginning with Student of the Year, a romantic Two States, a heartbreaking Highway, a family drama Kapoor & Sons/ 2016 Alia Bhatt stunned us in Uddta Pujab and later Raazi. Gully Boy is Ranveer Singh's story but the story would not be the same without Safeena/ Alia Bhatt
I am trying to recall when the acting bug first hit Alia or rather when was the first time I heard about Alia Bhatt…
Pooja Bhatt had once narrated me an incident where Alia played Pooja's childhood for her film, cannot remember if it was Tamanna or Sangharsh but the year was 1998-99. Pooja said Alia arrived on her sets directly from her school wearing her uniform and was ushered into Pooja's makeup room.
After cooling her heels for a while there, Alia got up and asked Pooja to lead her to her own make-up room. A flustered Pooja explained to her that there was no exclusive room for her and they would have to share the space. Alia was clearly disapproving and made it clear that another person in this case Pooja) will interrupt her preparation process. Pooja was so amused by her baby sister that she decided to leave her room for her baby sister Alia and got ready in another room. "I told my father that day that this child is going to be a superstar".
To be continued
@bhawanasomaaya