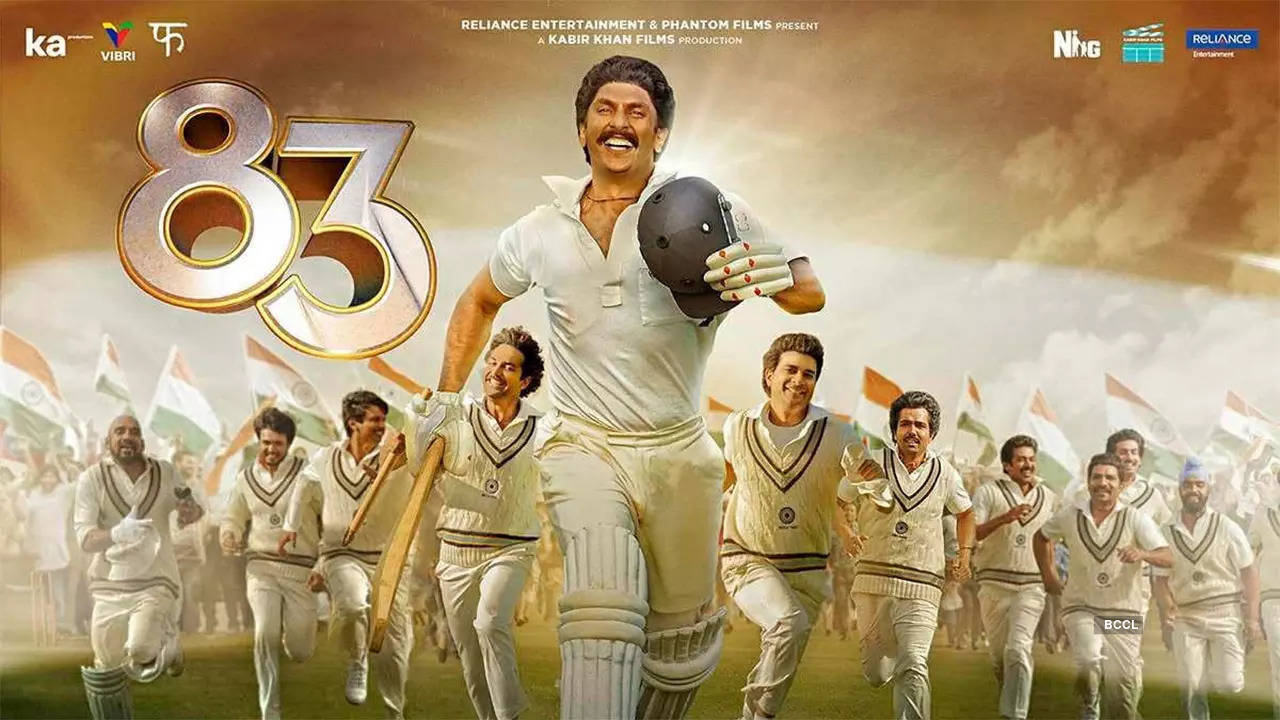 83 recreates history
Film: 83
Date: 24.12.2021
Ratings: *****
By Bhawana Somaaya
Kabir Khan directed 83 is the story of the Indian cricket team and the historic win during the World Cup. Everyone is familiar with what happened during that iconic match and how India created history and now filmmaker Kabir Khan and his talented writing team recreates the magical moment on the big screen.
The narrative addresses every query, controversy related to cricket and the players, their passion, obsession, superstitions, regime, personal crisis and we are exposed to their discomforts and discriminations. Along with we travel through the country's national/ political/ social/ cinematic and cricket milestones during that year, the highs and lows!
It was the year of the war across the border, of communal riots, of dish TVs, of Amitabh Bachchan movies and a 10-year-old Sachin getting ready for the big dream.
From the opening credits to the end credits, the manner in which the film unfolds, the pace, the treatment and the story-telling is spell binding, packed with drama, humour, emotion and excitement and even though you are aware of the outcome, you are screaming out of joy and weeping at the same time.
It does not matter whether you understand cricket or not. It does not matter whether you are a film buff or not because 83 is not about you, it is about India, our self-respect, our glory and our unity!
Whenever something spectacular occurs, something out of ordinary, no matter how earnest the efforts, something always gets left out. In that sense 83 is not an exception, the film has a failing too, the interval.  You resent that small break because you are desperate to get back to the movie, restless to watch Kapil Dev on the playground.
Ranveer Singh as Kapil Dev is the heartbeat of the film, his team, his moral support and Pankaj Tripathi as Man Sigh, the conscience of the team players. Deepika Padukone brightens the screen in a cameo. Watch out for her when she reprimands the British reporter.
Watch 83 with your entire family, all your neighbours, all your friends, even your enemy and carry with you, your cricket caps, whistles and the national flags because this theatrical experience is in no way different from the stadium experience. I am proud to say that film 83 gives viewers as much joy as the year 1983 gave to our nation! With a big salute to Kapil Dev and to Kabir Khan team, I rate, for the first time in my career as a film critic, a  film with 5 stars.
Jai Hind!