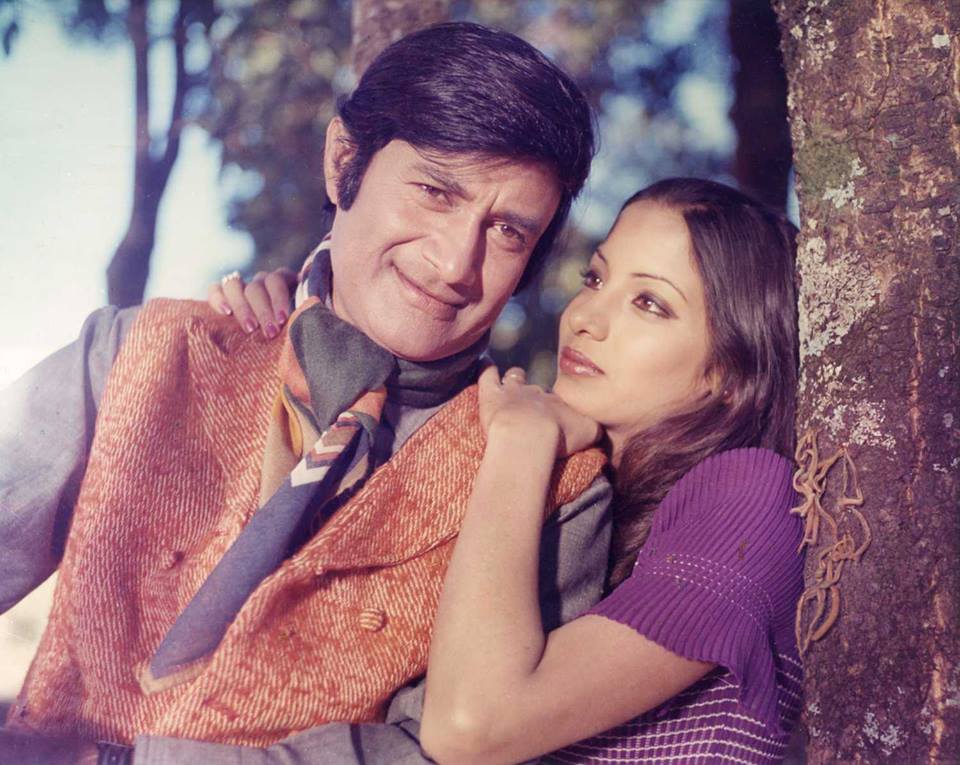 It is only later I discovered that Dev Anand has the same effect on everyone who came into contact with him. It is said that Shabana Azmi already launched as a leading lady had no intention of doing a small part in Dev Anand's new film but five minutes of entering his office and Azmi was so carried away that had agreed to Ishq Ishq Ishq. Says Azmi, Dev saab was so charming that she was swept off her feet and could not refuse the veteran actor.
Neetu Singh, another star of the seventies revealed that her boyfriend Rishi Kapoor in those days was obsessed with Dev Anand that he looked for opportunities to meet him. It is because Dev Anand made every-one he met feel special. His actors loved him and his heroines felt safe with him.
Unlike other filmmakers, Dev Anand did not expose his heroines on screen, on the contrary he always said that the more covered the heroine, the more sensuous she looked. In later years however, after turning director, Dev Anand often presented his heroines like Zeenat Aman and Tina Munim in glamorous costumes but they were always sensual never vulgar. I asked him about the shift in image and he accepted that it was an effect of changing times, said, "Filmmaking is a collective process and dependent on multiple pressures and sometimes it is easier to give into these pressures rather than waste energy in converting opinions".
To be continued