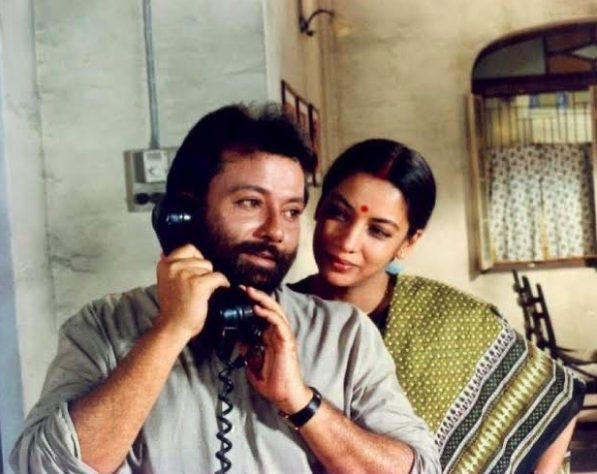 Shabana often jokes that Kalpana Lajmi's Ek Pal is her tit for tat to Naseerudin Shah for for his misdoing in Masoom, where Shah betrays Azmi and fathers former colleague Supriya Pathak's child/ Jugal and in Ek Pal, Shabana becomes pregnant with old pal Faroque Shaikh's baby while being married to Naseerudin Shah.
All her films portrayed Shabana Azmi facing new challenges. In Jeena Yahan the couple is struggling to survive in a metropolis. In Yeh Kaisa Insaaf, the married daughter is responsible towards her dependent maiden family. In Kamala, as the wife of the journalist who purchases a tribal girl to validate his story, Azmi is outraged by his audacity. Her characters were capable of rage and also extreme compassion. Seema in Ek Doctor Ki Maut is offended by her husband's persistent preoccupation but is at the same time supportive of his brilliance and selfless research for a a vaccine. She often feels sad and isolated from his world but in crisis, is his only anchor.
In contrast, Imtiaaz Begum of In Custody is selfish and ambitious. She has no qualms of reciting her poet husband's couplets as her own and that's because Begum is a survivor. In Custody was more about poetry and a dying culture than about marriage. There were some films, where the message was bigger than the character and in these films, the couple was usually well adjusted whether they were migrants (Naseer-Shabana) in Paar or weavers in Susman (Om Puri- Shabana) their concerns were the same.
If Fire was about choices, then Morning Raga was about melody and Neerja about the loss of a loved one. The fact is that Shabana Azmi has portrayed as many powerful roles outside marriage space as well but I'll tell you about that in another blog, another time.
Concluded