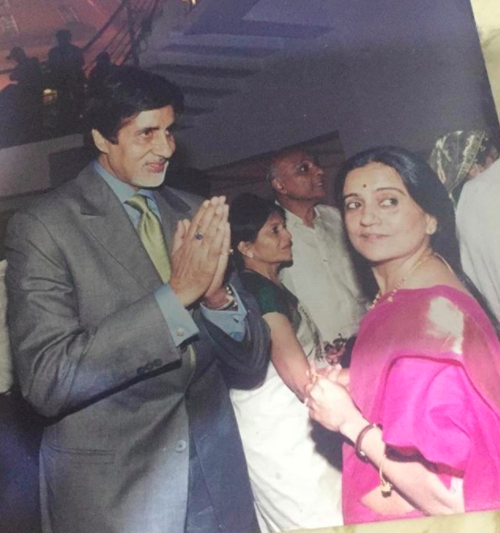 So, what makes Amitabh Bachchan special? That he gives credit to others for his success, that he continues to work hard and feels passionate about his art? That he redefines himself in every decade, embraces new generations, new trends/technology with ease?
In 2019 when Amitabh Bachchan was conferred with the Dada Saheb Phalke Award, everyone was surprised because so far, the title was bestowed upon artistes who had more or less retired from the arc lights and Bachchan was clearly unstoppable. The reportage revived memories of his earlier titles – Padma Shri/84, Padma Bhushan/2001and Padma Vibhushan/2015.
When I interviewed him for my first book Amitabh: The Legend published in 1999, he said 'I'm identified as the angry young man who is now an angry middle-aged man' and by the time I concluded my second Bachchanalia and third book Amitabh Lexicon in 2009 and 2011 he jested that he should now be called an angry old man.
At 77 Bachchan was more vibrant than his younger co-stars, endorsing brands, walking the ramp, reciting poetry and more. He always regretted not learning an instrument and during the lockdown, he utilized the free time to create his own music. He has the knack of mastering whatever he takes up. His current blog reads Day 4468, has 17.3 million followers on Instagram, 29 million on Facebook and 42.4 million on Twitter.
The key to his success is discipline and focus and it reflects in his work, health regime, food intake, lifestyle and attitude. Currently gearing up for the digital premier of his Gulabo Sitabo on Amazon Prime Video, Bachchan, Ayushman Khurana and Shoojit Sircar are all set to create history.
As I sign off my mind rewinds to the 90s when the internet first came to India, Bachchan and Shammi Kapoor were amongst the early celebs to hold an internet account. I know because g magazine was the first publication in India to go online and Amitabh inaugurated the event. He amused the audience with anecdotes of chatting up strangers online who disappeared when he revealed his age.Younger actors often ask me from where he finds the energy to go on and on, it is something only Amitabh Bachchan can answer.Concluded for the time being.