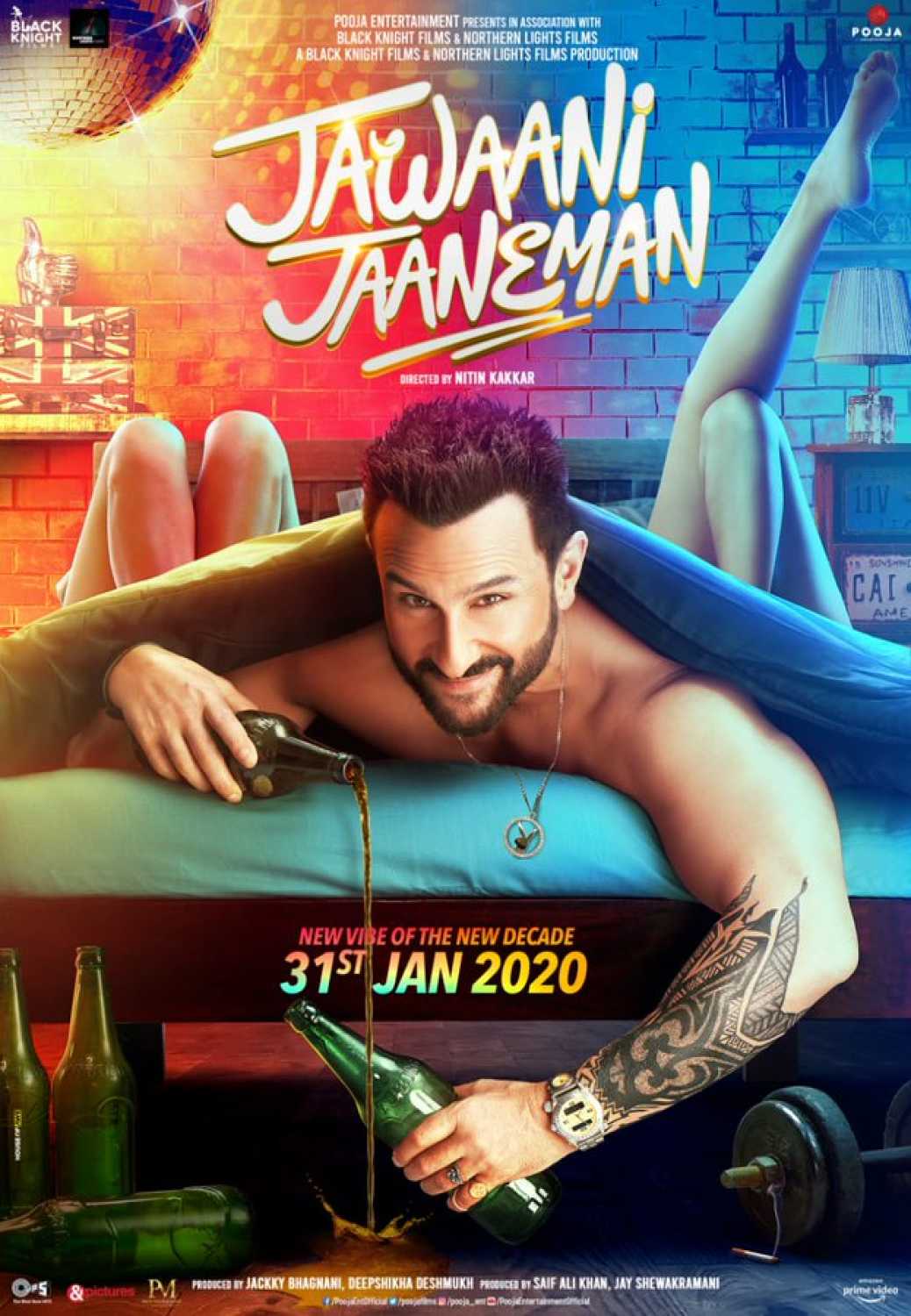 Watch it for Saif Khan and Alya
Film: Jawaani Jaaneman
Date: 31.01.2019
Director: Nitin Kakkar
Writer: Hussain Dalal/ story, screenplay. Abbas Dalal/ dialogues
Cast: Saif Ali Khan, Tabu, Alya Furniturewala
'I want to discuss something personal with you' says a young girl to Saif Ali Khan at the club. 'Sure' smiles Saif 'should we go to my home?' The young girl agrees. He organizes the lighting, pours some wine for both and is all geared up for action when she drops a bomb, says there are 33.3 percent chances that he is her father. The scene is hilarious and the film has quite a few of them.
Jawani Janeman tells the story of a 40 plus London based Jasswinder Singh/ Jass/ Saif Ali Khan who celebrates his independence with a passion every night at the club while his mother worries if he is gay and therefore not inclined to marriage. Jasswinder's older brother assures his mother/ Farida Jalal that her fears are unfounded and he is witness of his brother's flirtations.
Jass is sensitive about ageing and visits the salon regularly to touch up his greying. He reserves one evening a month for a family dinner at his parents inclusive of his brother and sister-in-law. With such a packed schedule there is hardly any time for work but is shrewd to crack intelligent brokerage deals every time he finds a vulnerable client.
Jasswinder has no routine, no fixed income as a result he is often delayed in paying house rent and sometimes subjected to power failure because of electricity bill not being paid. Jass is not just irresponsible but seriously commitment phobic and incapable of adjustments. In his bohemian life arrives his young and sensitive daughter from the past Tiya/ Alya Furniturewala who is not just responsible but mature beyond her age.
Jawani Jaaneman is the story of a father-daughter but unlike other movies on the same subject becoming too intense, director Nitin Kakkar (Filmistan) addresses serious issues without melodrama or being judgmental. What works about the film primarily is the splendid humor and the fast pace. The film consciously omits out all the predictable moments making it an engaging watch till the end. All relationships between all the characters are realistic and all conversations natural. The sets resemble lived in homes and costume reflect choices not just brand display.
The pace tentatively drops in the second half but the narrative adds excitement with sparkling performances. Kiku Sharda is fantastic in his one scene at the hospital and Kubra Sait as Jass's friend has great presence. As the meditation queen Tabu is hilarious in a special appearance but the surprise packet is the utterly charming and natural Alya Furniturewala who debuts as Saif Ali Khan's daughter Tiya.
What can I say about Saif Ali Khan, Khan breathes on screen which few artistes can do un-selfconsciously. This is not the first time he is playing the modern, urbane character and yet every time he brings that something special to his role. Jawani Jaaneman is a chilled out film for a chilled out audience. Do watch it with your beloved/ friend/ family even grandparents.
I rate the energetic, upbeat Jawani Jaaneman with 3.5 stars.
Bhawana Somaaya