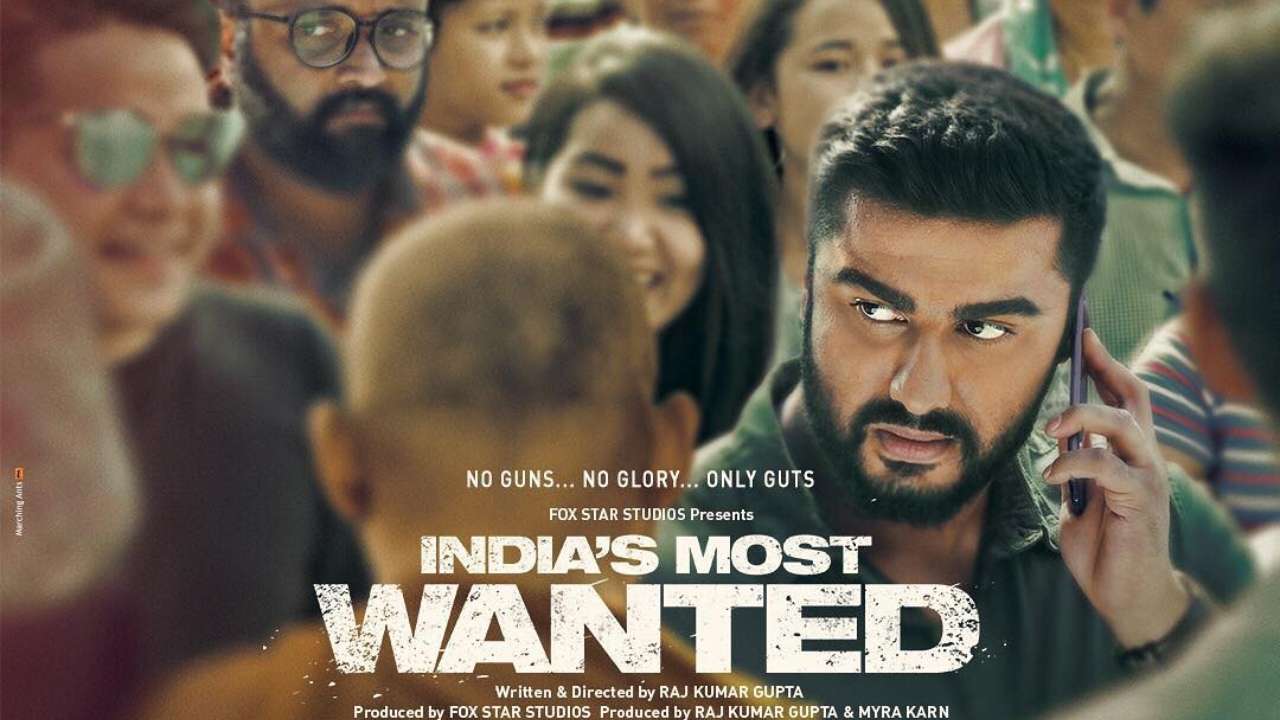 Dreadfully slow
Film: India's Most Wanted
Release: 24.05.2019
Writer/ Director: Rajkumar Gupta
Cast: Arjun Kapoor, Rajesh Sharma, Prashanth Alexander, Shantilal Mukherjee
The film opens with a cafeteria where the customer asks for his bill. The waiter places the folder on the table and a few moments later, the customer walks out of the restaurant leaving his bag on the floor. The waiter opens the folder and is surprised to find 500 rupees tip for him. He stares at the customer walking out of the gate and within moments the cafeteria turns into flames!
India's Most Wanted is a spy thriller following an intelligence team as they hunt for a terrorist called Yasin Bhatkal/ Mohammed Ahmed Siddibappa founder of the Mujahideen and the mastermind behind 52 blasts (2007, 2013) across India and the man responsible for the death of 220 citizens.
Directed by Rajkumar Gupta of Aamir/ 2008, No One Killed Jessica/ 2011 and Raid/ 2018 India's Most Wanted is inspired from true incidents where Prabhat Kapoor played by Arjun Kapoor and his team without any support, weapons from the Intelligence Bureau arrested the terrorist without firing a single bullet.
The film tells about the hardships and the commitment of these courageous officers, the obstacles faced from the system, their seniors. The regulations are crippling and in an exasperated moment, Arjun Kapoor asks 'What system is this that permits a helicopter to drop flowers from the sky but is inaccessible to officers out to get a terrorist?'
The officers' move incognito on the streets and we marvel at their patience and expertise. The sequence where they follow the informer and test his credentials to the smallest detail is compelling.
The problem with the film is the dreadfully slow pace!  Till the interval it is only about arriving in Kathmandu and contacting the informer and post interval is about nabbing the ghost who bombs!!
The climax is the most disappointing because all it takes for the team is to cover up the bungalow they have been watching for days, is to walk inside the unguarded gate, climb a few staircases, punch the two villains and drive across the border without a single security hurdle, wow!!
Supported by Rajesh Sharma, Prashanth Alexander, Shantilal Mukherjee, the team leader Arjun Kapoor delivers a relaxed performance.  Jitendra Shastri playing the informer is the surprise packet of the film, take a bow Shastri.
India's Most Wanted is not path-breaking like Aamir or thought provoking like No One Killed Jessica but should be watched because it celebrates our unsung heroes who don't get any credit/ mileage/ promotion/ money when the criminals are arrested.
I rate India's Most Wanted with 2 stars
Bhawana Somaaya