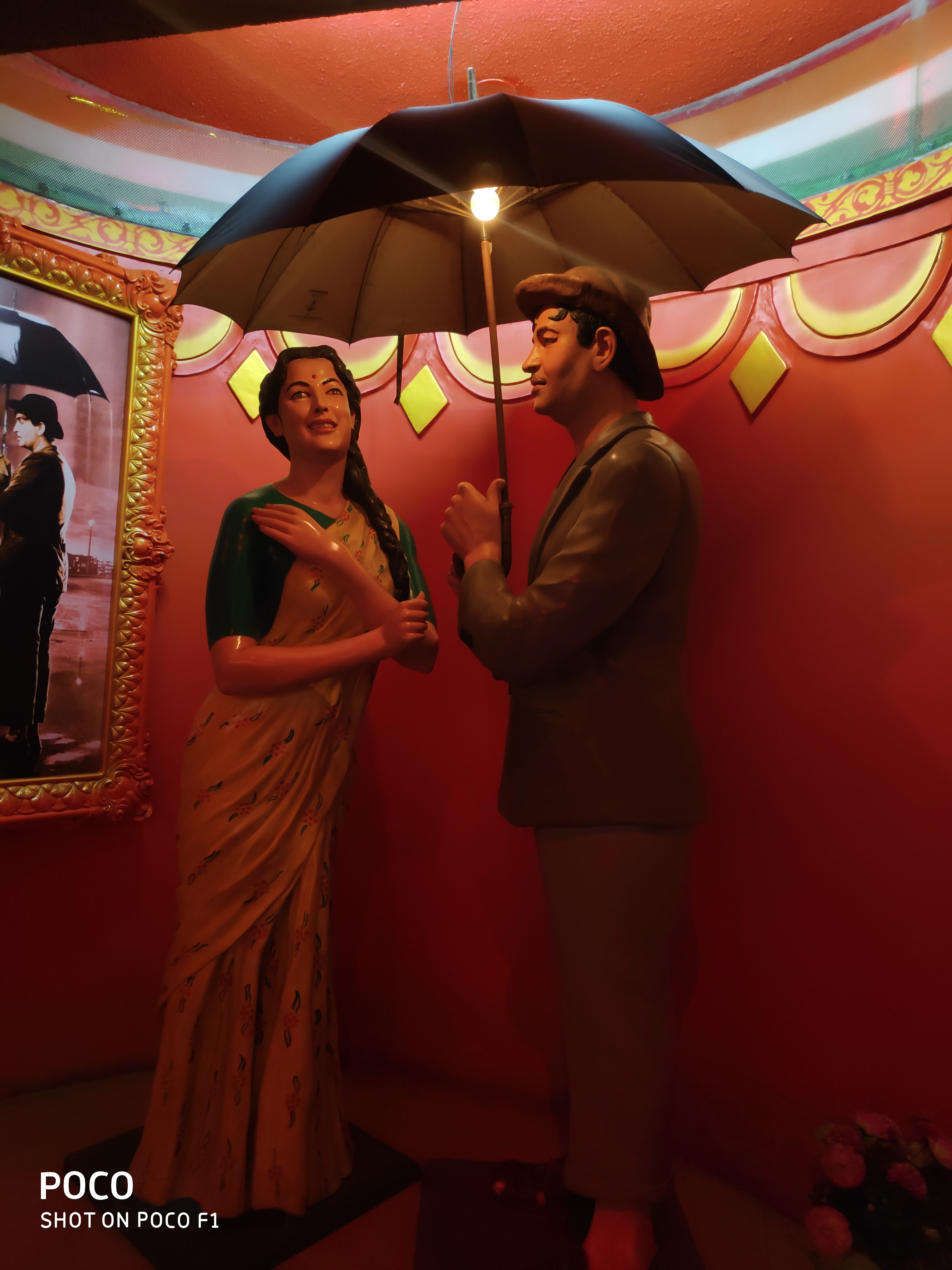 The museum may be about Raj Kapoor but it has a bigger vision and includes other superstars from other eras as well so there is Rajesh Khanna, Amitabh Bachchan, Waheeda Rehman, and Sharmila Tagore to name a few. And since the museum is based in Pune there is a section devoted to Marathi cinema as well and the statues include the stalwarts from Dada Phadke to from Dada Kondke and the heroines from Jayshri Gadkar to Smita Patil.
Not all the molds are well sculpted and easily recognizable but this is not a problem because there is a framed picture of the actors on the walls for guidance. Superbly preserved and maintained like a shrine, the museum is squeaky clean and open for the public without an entrance fee.
Lit up in sparkling chandeliers there is a sound track of popular songs and dialogues from RK movies as you walk down the never ending lanes inside the museum.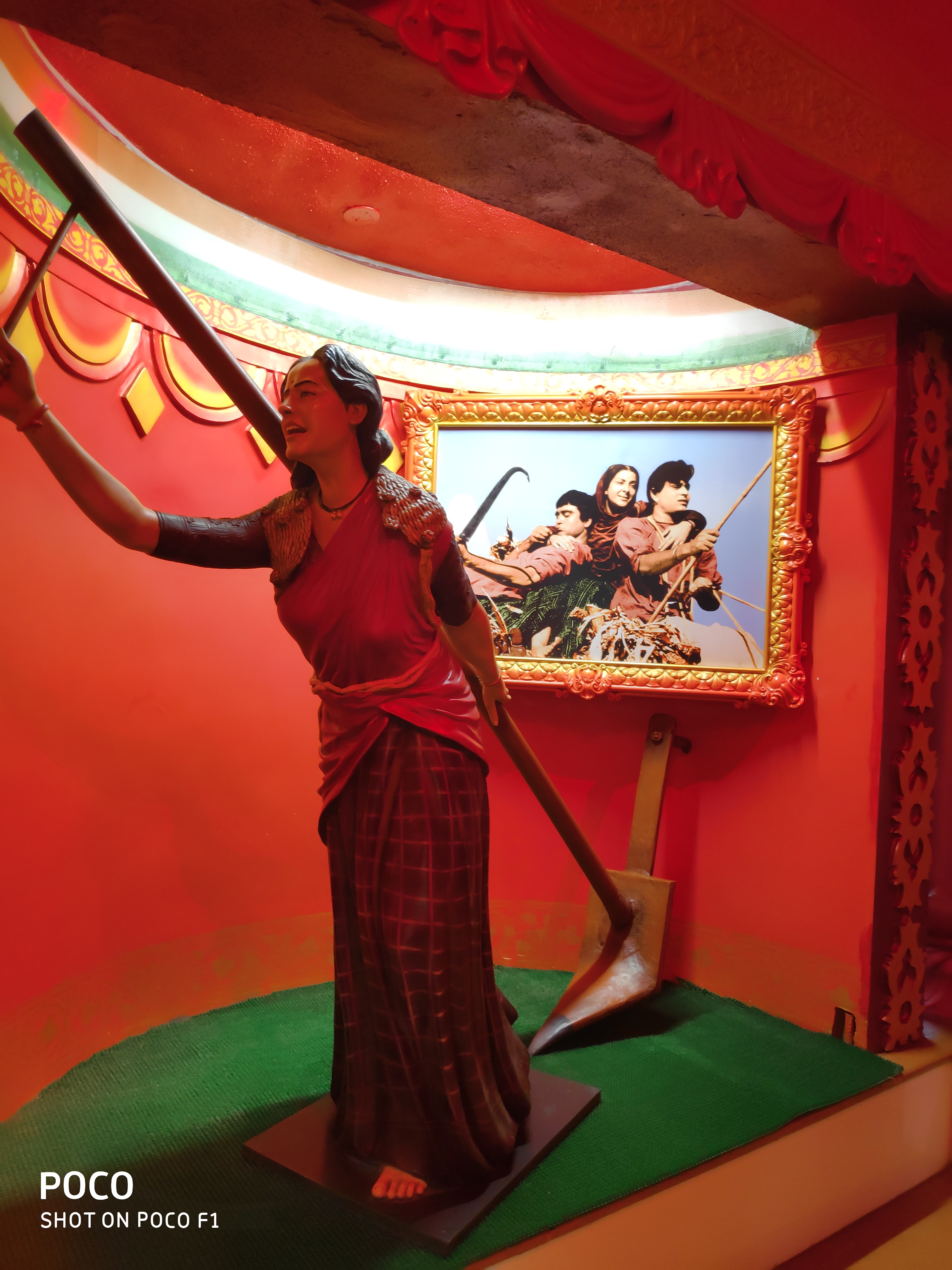 The RK cottage where the showman stayed when in Loni is adjoining the museum. The entrance to this cottage resembles the entrance to their home in Chembur. Come inside and you are struck by the high ceiling and the sprawling rooms exactly like in RK films.
To be continued…
@bhawanasomaaya