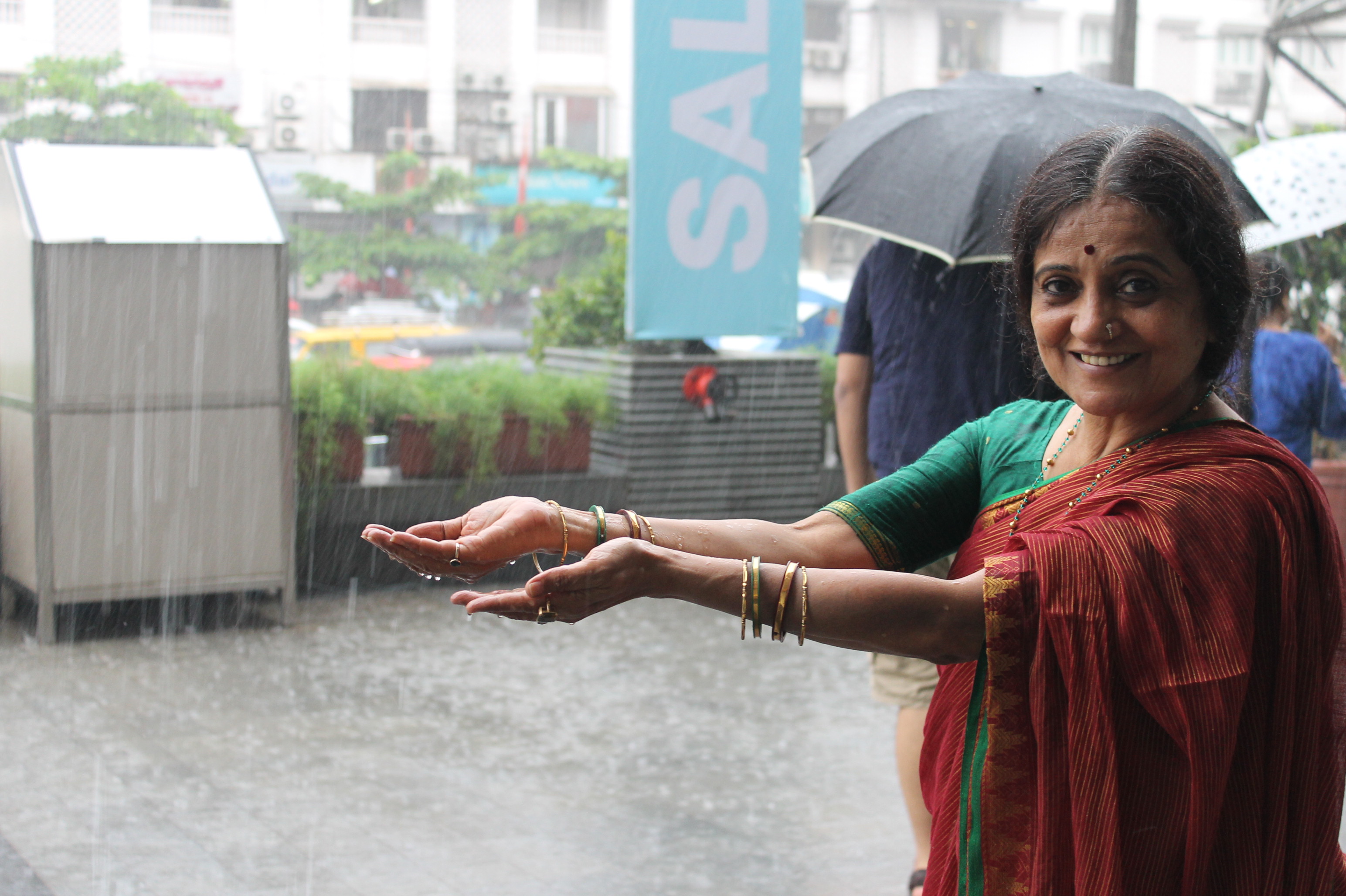 Very often the rain sequence was a transforming moment for the character or the story. Remember how Amitabh Bachchan walks Raakhee home under an umbrella in Kaala Pathar and they become soulmates? Remember a young Anuradha Patel driving older Naseerudin Shah in a tizzy singing 'Mera kuch samaan tumhare paaas…' in Gulzar's Ijaazat? Remember an anguished Vinod Khanna singing 'Lagee aaj sawan ki phir wo jhadi hai…' in Chandni as Sridevi in present and Juhi Chawla in the past dance in the rain?
On top of my rain favorites is 'Kaali ghata chaye mora jiya ghabaraye…' from Bimal Roy's Sujata, the story of a Harijan girl brought up by a Brahmin family. Self-assured in her simplicity she spends major part of the day attending to household chores. One such day, the sky line changes colour and the clouds thunder! Sujata runs to her room and throws open the windows to allow the showers into her life. The close-up shot of Nutan smiling at the clouds and expressing her desire for a companion is refreshing and sensitive.
Equally endearing is Mitthu (Shabana Azmi) in Gulzar's Namkeen, when she sets out for her morning stroll shrouded in a flowing black shawl, shot amidst swaying trees and dew drops Asha Bhosle's mesmerising 'Phir se aiyo barkha bidesi …' is among the memorable lyrics of Gulzar.
My favorite song for today is O sajna barkha bahar aayin…
My favorite scene: Kajol watching Shah Rukh Khan on television in My Name is Khan.
You can also watch my rain feature on youtube link/ https://youtu.be/3S8Hm7k7mao
@bhawanasomaaya