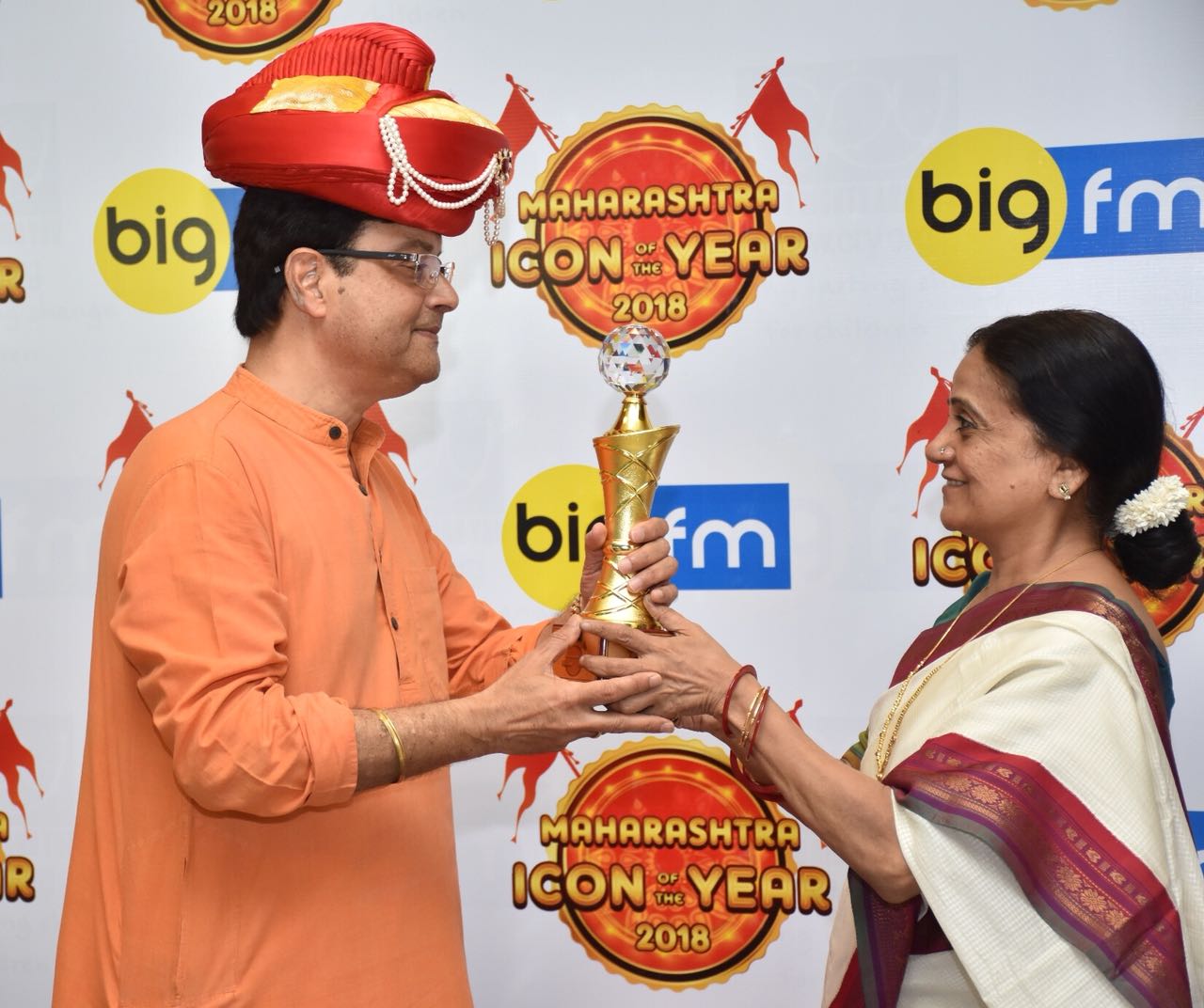 Every year on this special day Big FM honors a special candidate.  Last year it was director of Sairat Nagraj Manjule who made headlines not just all over the country but also abroad. When Nagrat was at our office he confessed that it was his dream to work with Amitabh Bachchan and probably he will soon.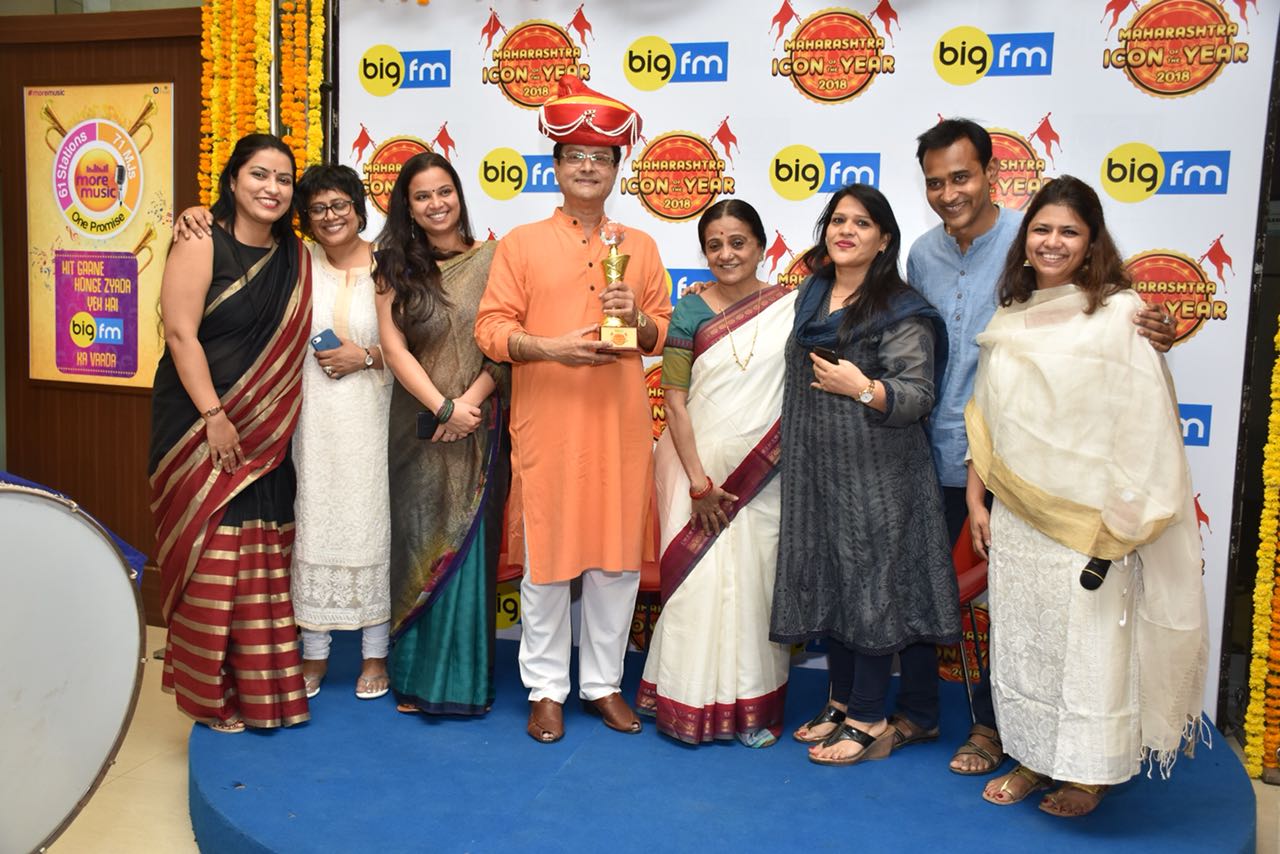 This year we honor writer, filmmaker, singer, dancer, actor Sachi Pilgaonkar. He arrived at our office in his traditional kurta and was more than happy to be bestowed with a paghdi and presented a sword in the hand. That was a cue for the musicians to start the dholak and for the energetic ones to come on the floor and dance.
Big FM was happy to present Sachin Pilgaonkar with the Maharashtra Icon of The Year and Sachin shared that Maharashtra has been instrumental in shaping his career and life.  Now it was time for the moment everybody was waiting for,  cutting of the big white cake and Sachin made sure that he fed a piece of the cake to everybody including the dholak team.
My new book Keshava: A Magnificent Obsession is now listed on Amazon. For pre-order click here: https://amzn.to/2vogOtk