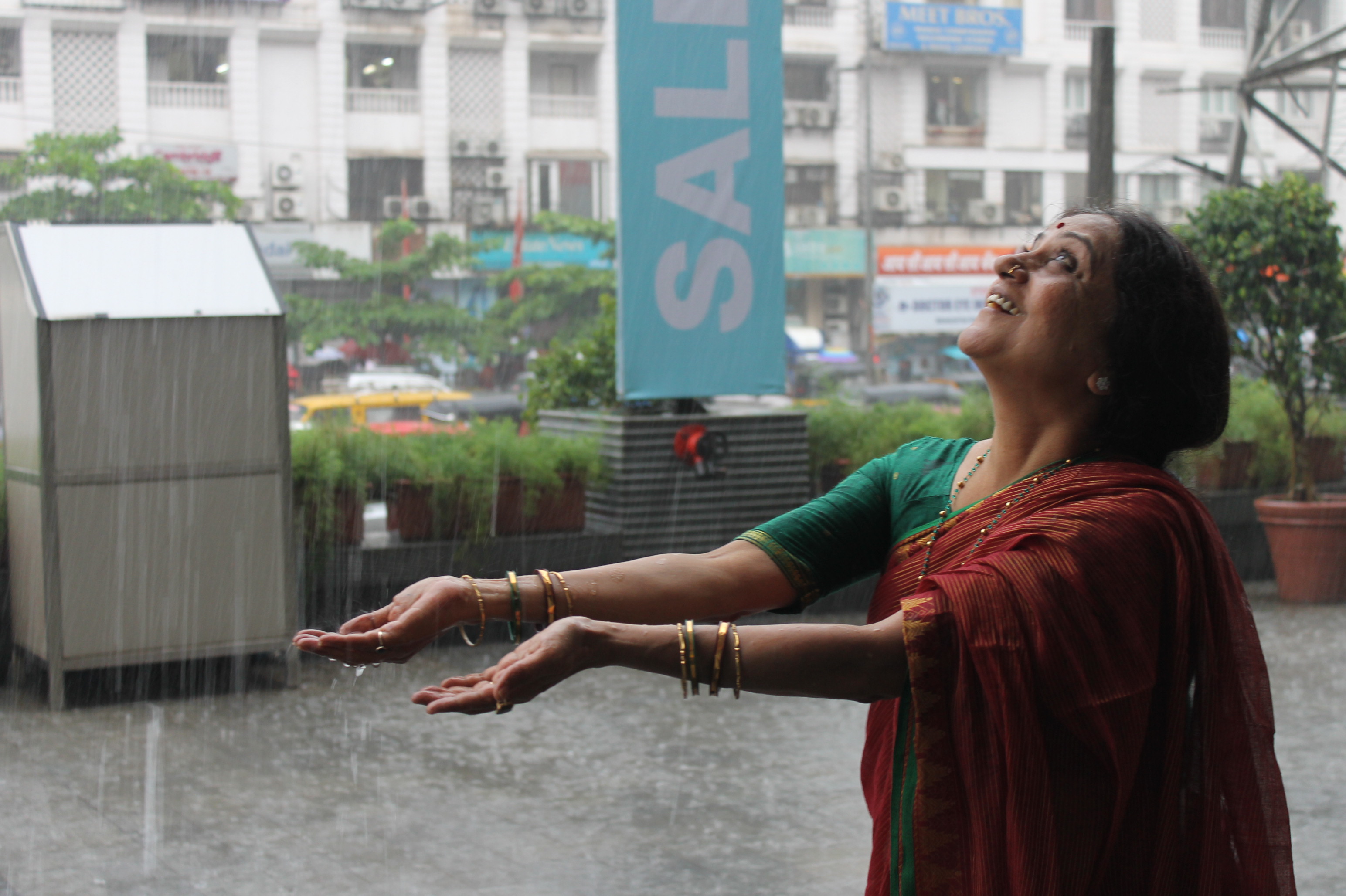 From Bharat Bhushan's 'Zindagi bhar na bhulenge hum barsaat ki ek raat…' to Kishore Kumar's naught y 'Ek ladki bhaagi bheegi si…' there are so many moods and colors of the rain, I remember a drenched Kareena Kapoor walking the street and singing 'Bhaage re mann..' in Chameli. I remember Shradha Kapoor and Tiger Shroff dancing to 'Cham cham…' in Baaghi and also during the 'Baarish …'song in Half Girlfriend.
It was on a rainy night that years ago Aamir Khan had kissed Karisma Kapoor in Raja Hindustani and it was again in the rains that Pankaj Kapoor sitting in a tiny shop in the hills had spotted a Blue Umbrella blown away by the wind. It was in the rains that Vyjantimala arrives at a crucial decision of her life in Chottisi Mulaqat and it is for the rains that Dev Anand goes on a hunger strike in Guide.
So rain is a metaphor used by the filmmaker to at times instill faith and at inspire courage. Depending on the situation and the character rain was at times a reason to resolve conflicts and at times evoke submission and no matter what the consequences in the narrative the audience always celebrated these musical rain moments.
My favorite song for today is 'Paani re paani tera rang kaisa…'
My favorite scene: When Raakhee is told she has to marry her sister's beloved in Sharmilee and sings 'Megha chaye aadhi raat…'
For more on the #Monsoon Magic tune in @927BigFm Monday- Thursday all week.
Follow me on Facebook, Twitter, and Instagram  @bhawanasomaaya