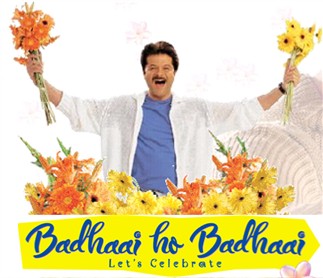 Clearing my old files on computer I came across this one where I visited the sets of Badhai Ho Badhai on New Year day in the winter of 2001. Reading the details made me very nostalgic and I thought it would be a good way to begin the 2018 blog.  
It is a windy afternoon in the hills of Film City. The occasion is the silver jubilee celebration of Hamara Dil Aapke Paas Hain and Mukta Arts, producer of Badhai Ho Badhai along with Satish Kaushik and Anil Kapoor is hosting an exclusive luncheon party on the lawns adjoining the sets. All the distinguished personalities are present.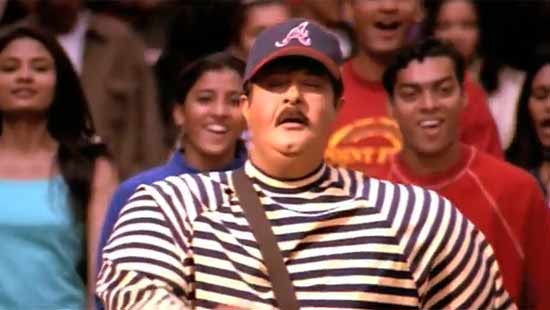 Music director Anu Malik, Ramesh Taurani of Tips, Anil's close friends Indra Kumar and Ashok Thakeria and of course the cast of Hamara Dil Aapke Paas Hain and Sirf Tum. The heroine of Badhai Ho Badhai, Shilpa Shetty is in a talkative mood. She elaborates on her role in the film. "I play a mad-hatter; I think an extension of my director, who is very funny."
Satish Kaushik, wearing a red cap says he likes shooting where there is no stress. "We work 360 days a year, we cannot be stressed all the time, special at the beginning of a new year". David Dhawan, Rumi Jafri, Manmohan Shetty are seated in a corner, as usual discussing business. The spirits are high and finally, around 4 pm, after a lot of food and endless rounds of print and electronic interviews, the party is dispersed.
There is more… wait till tomorrow….